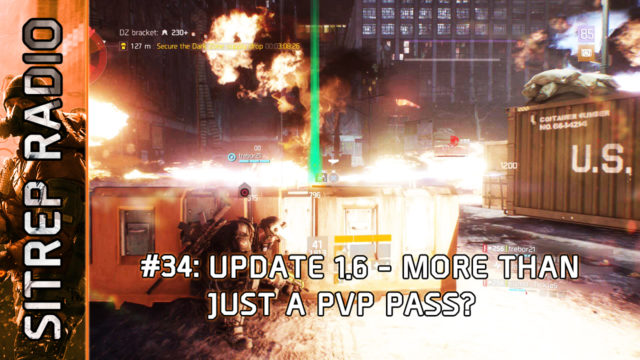 SITREP Radio #34: Update 1.6 – More than a just a PvP pass?
It's a laid back episode this week as the team share their latest experiences from a week of hitting the Dark Zone hard while the countdown to "Survival" enters single figures (just 5 days at the time of recording) #HYPED. In addition, the lads present their usual round-up from the latest State of the Game broadcast. Hamish was joined by two special guests this week, and it made for a VERY interesting watch as some initial news of PvP-based update 1.6 was announced.
The team would also like to aid in the advertising of the Free-to-Play "weekend" for The Division that Ubisoft announced exclusively for PC gamers. This began today (15th December 2016) and runs until 18th December 2016. Come and give it a try, you never know you might just get yourself a new favorite game in time for Christmas.