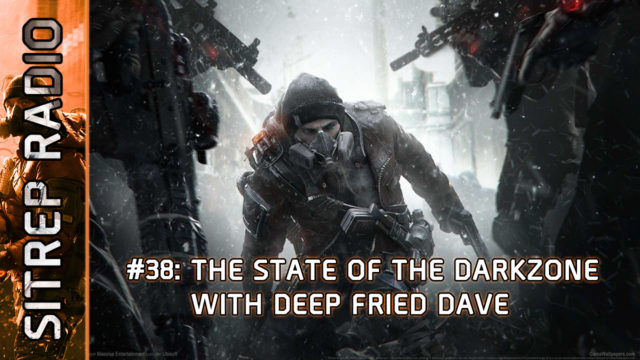 SITREP Radio #38: State of the Dark Zone with Deep Fried Dave
ETF-Bravo is well underway, and the boys are hopeful that RedStorm and their very special guests will bring about a wave of exciting DarkZone and PvP changes for update 1.6 (and Last Stand?) that will make this great game even better. With that in mind Mike, Rob and Luke welcomed a very special guest to this weeks episode; none other than DeepFriedDave — one of the original members of ETF-Alpha and a content creator himself (Rogue Agent Radio and Collecting What Remains podcasts).
#TeamSITREP were delighted that DeepFriedDave agreed to join their team for an in-depth discussion. The DarkZone, PvP, RedStorm Studios, Division-lore, the recent data-mined information, continued discussions with Massive since ETF-Alpha left Sweden, and the possibility of Year 2 content are all discussed, and more.