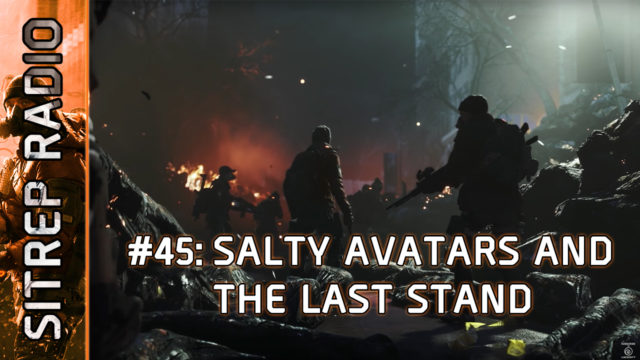 SITREP Radio #45: Salty Avatars and The Last Stand
The final DLC of the Season Pass, Last Stand, was released across all platforms this week along with the latest free patch update 1.6. Mike, Rob, and Luke have been chomping at the bit to get their hands on the PvP expansion so it's safe to say they'll have done little else this week. The guys also give you the rundown of this week's State of the Game broadcast. Yannick and Hamish did reveal that the team over at Massive would be celebrating the one year anniversary of the release of the game on Wednesday and stated that we "would not want to miss what they have planned", so set your reminders now Agents.
#TeamSITREP will also be heavily involved in the Division Community Weekend this coming weekend (Friday 3rd, Saturday 4th, and Sunday 5th March). This is a content-creator driven initiative featuring YouTubers, streamers, artists and fellow podcasters, so your support and participation will be greatly appreciated. There will be a smorgasbord of activities and challenges running across the entire weekend, including a weekend version of the SITREP Speedrun Challenge. Keep your eyes on Twitter.