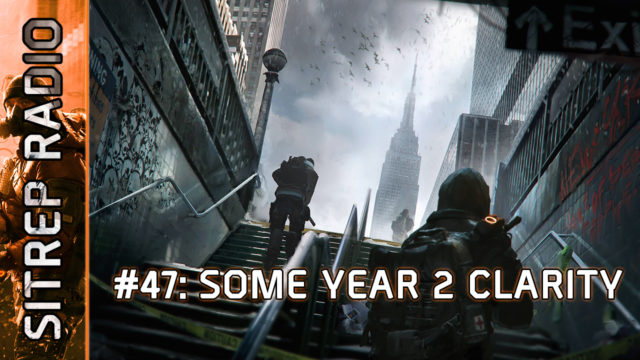 SITREP Radio #47: Some Year Two Clarity
This week SITREP Radio talks about the clarification on Year 2 that was delivered to the community via the latest State of the Game broadcast. Hamish and Yannick apologised for mis-leading/disappointing the community with the special report last Wednesday, and admitted that they understand why the community reacted in such a negative manner. Without giving away any more concrete information they reassured the community that the studios involved throughout Year 1 were still dedicated to The Division throughout Year 2 and that full support (DLCs, Patches, Bug Fixing) were all incoming for Year 2.
Mike, Rob and Luke also re-iterate that SITREP Radio will be sticking around throughout Year 2 and that they will still be releasing weekly episodes. The boys remain optimistic as the game officially transitions into Year 2, and will continue to provide content with a positive outlook. Apologies if they didn't stay on target for this week's topics — alcohol was a suspect for the cause.