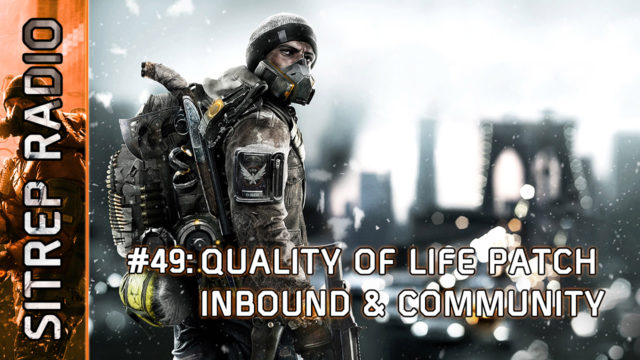 SITREP Radio #49: Quality of Life Patch Inbound & Community
Mike, Rob and Luke are back for their weekly round-up of all things The Division, with news of changes fresh from this weeks State of the Game broadcast. There is also a nod towards the future with confirmation that update 1.6.1 is in bound sometime in May after a short PTS period. This update will be focused on Quality of Life improvements, Bug Fixing and Balancing but will not include Loadouts, which has been confirmed for update 1.7 that is due during Summer 2017.
In addition to their usual news-fest this week #TeamSITREP are joined by BinaryNumb (George). The lads were fortune enough to be invited on to the first ever broadcast of StolenSignalRadio last weekend, which Binary is a co-host of, so to return the sentiment the lads have been excited to hear George's thoughts and get his opinions on a few things. This week was the perfect time for him to make his debut on SITREP Radio, as he is also the brains behind #TDCWeekend — the community event focused around The Division and the positive side of it's community. TDCWeekend2 is THIS very weekend (Friday 31st March, Saturday 1st April, and Sunday 2nd April) so keep your eyes on Twitch and Twitter for plenty of streams and updates.