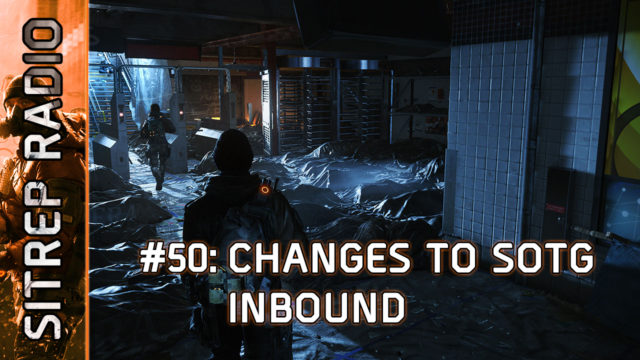 SITREP Radio #50: Change to the SOTG Inbound
SITREP Radio is proud to present their 50th Episode. That's right, 50 episodes of the podcast! Cheers to that everyone!!
The lads used this weeks episode to say thanks to a few people while enjoying a cheeky couple of drinks to celebrate the aforementioned achievement. There is also a nod towards the newly unleashed #TeamSITREP Community over on Discord, which is now up-and-running for like-minded gamers (across PS4, XBoxOne and PC) to join up and use as a friendlier, more productive LFG service, as well as engage in healthy, positive discussions about The Division and other games that may be taking peoples fancy (such as Ghost Recon Wildlands or Mass Effect:Andromeda).
This week there was a very brief State of the Game broadcast where Hamish (running solo once again) put it to us, the community, that he wants to revamp the broadcasts and basically asked us all for our feedback on how we'd like the SotG to proceed. There wasn't any other news this week, other than a reiteration of the PC-only PTS that is in-bound ahead of update 1.6.1.
Sources