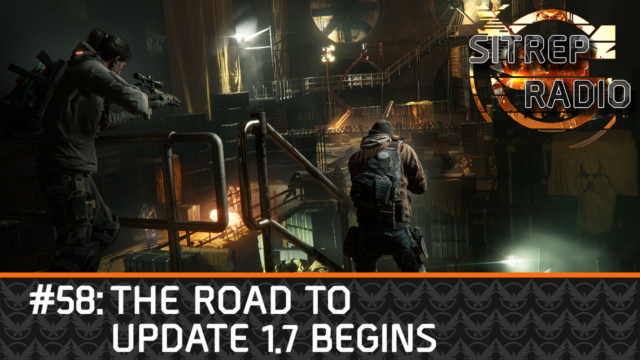 SITREP Radio #58: The Road To Update 1.7 Begins
ETF-Charlie is done, and therefore, the community is just waiting on official update 1.7 news. Well, everyone needs to put their patient pants back on as Massive aren't quite ready to let those juicy details out just yet. We have heard a bit about "Global Events" and "Commendations", but that is all for now.
Hamish, fresh from ETF-Charlie duties in Newcastle (UK), was back with State of the Game this week. Yannick, however, was not. Gabe sat in for him this week on what proved to be a very brief broadcast. The guys acknowledged that 1.6.1 did not fix everything they had wanted to fix, and the team are aware of a host of issues that they are working hard to rectify as soon as possible. Hamish also promised details of update 1.7 would be part of SotG "soon".
Also, the boys will be taking part in the special one-day-DCW this Sunday (4th June 2017) in support of the Manchester bombing victims. Please please PLEASE check out as many of the community streams as possible from the DCW-fam and give generously to the official British RedCross and Manchester Evening News charity.