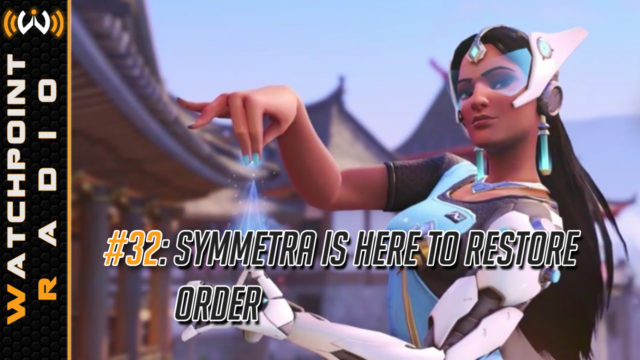 Watchpoint Radio #32: Symmetra is Here to Restore Order
The day has finally arrived. Symmetra has been updated on the PTR, and at that moment you could hear the cries of thousands of Genji mains at once. Symmetra's new kit is no joke, and in an Overwatch first, she now has two ultimates! We discuss what's different with Symmetra and what that means for the game and meta. Also, with competitive season 2 coming to a close this week and season 3 on the horizon, we discuss some changes that should be made to competitive mode to improve it for everyone. In the past we discussed the downsides of the current group SR gap, and Blizzard has also admitted to messing up the placement system at the beginning of this season. Even with those fixed, there are still quite a few issues that need to be addressed.
Additionally, we had a lot of user feedback last week. We talk about some disagreements the audience had with what we said about Sombra's damage, changes to leveling, and why the latest nerfs and buffs were really about not forcing players to learn the game.