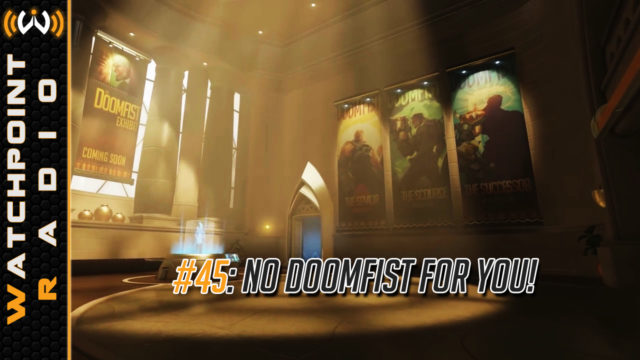 Watchpoint Radio #45: No Doomfist For You!
The silence about Doomfist has been broken, and it was to hint to everyone that Doomfist isn't actually the next Ovewatch hero. Soon after that, more hints drop about two possible characters coming to Overwatch. Great timing. A voice actor may have accidentally leaked his involvement in a character called "Greek", while Blizzard introduces us to Efi Oladele — a 11 year old robotics genius. Thanks to some leaks released back in January, we are able to speculate that you actually won't be playing Efi, but instead her creation. We take a look at those leaks and other hints from various pieces of Overwatch media to try to piece it together.
Additionally we get into the Winston changes that Jaa missed last week, as well as discuss community backlash over D.Va and how the Overwatch team feels she is in a good place right now. We also discuss Sombra's hacking limitations and if they should be expanded, and get into some community feedback on last weeks question about McCree, competitive season 4, and we discuss if overtime is fair or not.
Special thanks to CyclopsDragon for allowing us to use music from his video "You Reinposted In The Wrong Neighbourhardt" for our opening this week! Make sure you check out the video and his channel.
Sources