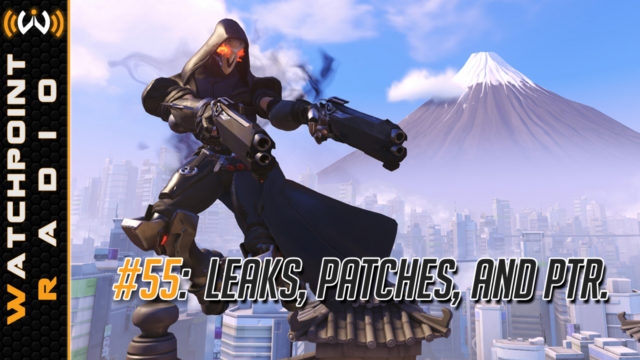 Watchpoint Radio #55: Leaks, Patches, and PTR.
Leaks and rumors abound as we approach the one year anniversary of Overwatch. Based on the leaks it looks like Blizzard is gearing up to have their biggest event to date — possibly giving players a reason to come back to Overwatch. It's looking like we will be getting a new character, new maps, new game mode, and a new cinematic. Not bad for something not happening around Blizzcon. In addition to discussing that, we will also dig into the recent change to competitive assault map tie breaking. Looks like Blizzard didn't like the TRULY competitive system that was in place, and backed it down a bit.
We also hop into the PTR to see changes that will likely be going live. Quality of life changes to Hanzo, Genji, and Reaper, while Rein, Orisa, and Soldier get some nerfs. China finalized their law that forces game developers like Blizzard to release their drop rates for their games. We get a glimpse into what we possibly see in Overwatch, but Jaa is a bit skeptical. We have a guest on this episode to talk about his experience in dipping into low ranking SR, and then pulling himself out. That and more on this episode of WPR.
Sources