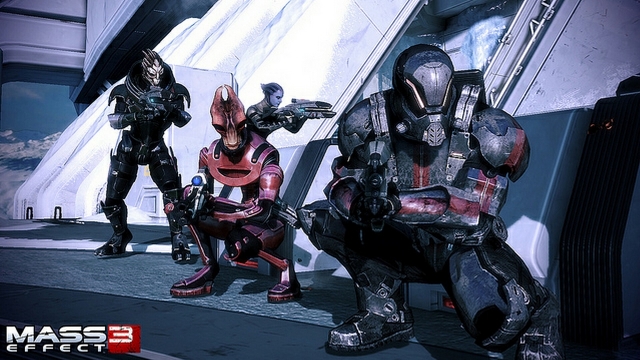 BioWare recently made the announcement that shocked no one: Mass Effect 3 has co-op. Today we have some new details to report on courtesy of the PlayStation Blog's hands-on report. The mode, known as Galaxy at War, will have co–op teams of 2–4 players squaring off against increasingly difficult waves of Reaper forces. So it's basically BioWare's version of horde mode.
As we previously reported, players will create a new custom character instead of importing their campaign version of Commander Shepard. Matches are mostly combat–intensive but the occasional objective task will pop up. The overarching goal is to remain alive until all of the enemies are wiped out. The bad guys will become increasingly difficult as matches progress and players will gradually unlock superior weaponry, skills and mods; again, it's sounding like every other horde mode out there.
Those who are eager to discover if the mode brings anything new to this game type can sate their curiosities by getting in on the upcoming multiplayer beta. Everyone else will have to wait until the game's March 6, 2012 launch date.
[nggallery id=1226]
[Source: PlayStation Blog]