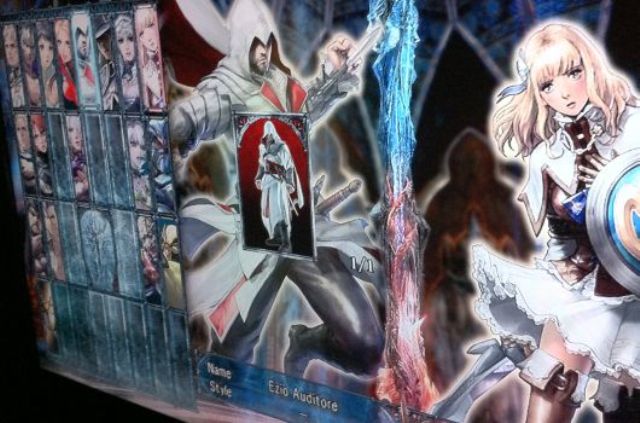 The guys and gals over at Joystiq have received word through "an anonymous tipster" that Soul Calibur 5 will feature Ezio Auditore da Firenze as a playable character. The above image of the Assassin's Creed protagonist appearing in the character select screen is supposedly from a beta version of the fighter and was snapped at "a recent fighting game tournament." It seems odd that Namco would permit such a secret to emerge randomly from a tournament, but the image looks legit to our eyes.
Joystiq admits that they "don't have confirmation just yet," though, so we're filing it as a rumor at this point. We'll have more for you as the story develops.
Namco's fighter is scheduled to release in March of 2012.
[Source: Joystiq]
[Image via Joystiq.]