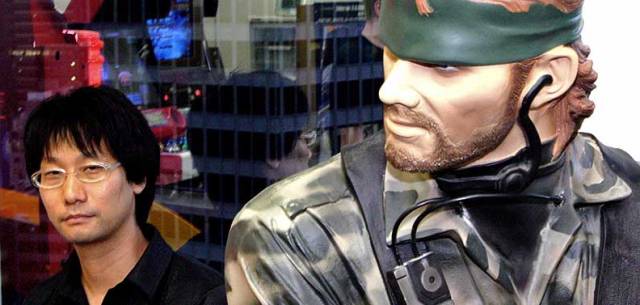 A few days ago the news broke that this month's issue of the UK version of PlayStation Magazine would feature a Hideo Kojima interview that basically confirmed the existence of Metal Gear Solid 5 (MGS5). As it turns out, that "confirmation" is only kinda/sorta accurate. More text from the interview has now hit the interwebs and it turns out that the series' creator knows Konami will need to make a fifth MGS game, but development is not underway at this time.
"I think we'll probably have to make it at some point, but what that will be, we have no idea," Kojima-san bluntly told the interviewer. So, yes, there will almost assuredly be a MGS5; but it sounds like nothing is happening on that front at the moment. Keep in mind that Konami is currently toiling away on the Raiden-headlined Metal Gear Solid Rising.
Fans may also be dismayed to hear that Hideo Kojima all but pulled out a cardboard box to hide under when the idea of directing the fifth numbered entry in the Solid saga was broached. "As far as my involvement in the project is concerned, [it] probably won't be as much as it was with MGS1 – maybe I can do just one stage!" Continuing, Kojima elaborated on his involvement in the PlayStation One classic, "For MGS1 I made the maps myself, laid out the enemy routes myself, did everything hands-on – that level I can't do again."
Fans of Snake's stealth adventures are already entering damage control mode by reminding us all that Kojima has been trying (unsuccessfully) to file for divorce from the series for years now. "I intended to take it to a certain point and then hand it off, but that didn't work, because it's hard to convey the concept to other people then have them take the reins and carry on and preserve that vision," Solid Snake's creator continued. "That's why it's easier to have them come up with everything from the start and then take it to the end."
With development not yet begun and Rising still without a release date – perhaps the VGAs will shed some light on that – Metal Gear Solid 5 is a long ways off. Gamers will almsot certainly be waiting until next-generation is in full swing before the game hits, but at least Raiden's spin-off will arrive sometime before then to sate even the most rabbid fans' Metal Gear cravings.
[Source: PlayStation Magazine]
[Image via Default Prime.]