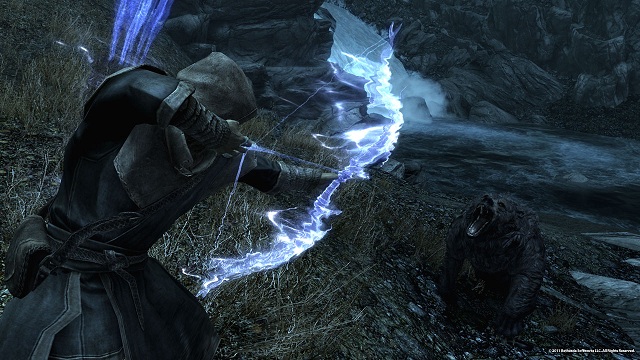 Bethesda had already announced that downloadable content (DLC) packs for Skyrim would arrive less frequently than they did for Oblivion and the Fallout duo. And now they have confirmed that the packs that will come out will be "more substantial." The publisher has been notorious for offering frivolous and silly DLC packs in games past, such as $3 armor for your horse. Bad news for those that want fashionable horses: that will likely not be happening again.
"We're not going to be doing a lot of it. Our high-level thinking is that there'll be not as many [pieces of DLC], but they'll be bigger and more substantial," Todd Howard, the game's producer, said. "The goal overall is not necessarily to put out more content, but to make the game better."
He also said that he was not aware if it would be limited to levels in-game or if it will be used for the game's core mechanics as well. What exactly the DLC will be like and how much it will cost is yet to be revealed. We do know that it will not be coming at launch, and that when it does come out it will be for the Xbox 360 first, as we previously reported.
The Elder Scrolls V: Skyrim launches on November 11th for Xbox 360, PlayStation 3, and PC.
[Source: Wired.com]