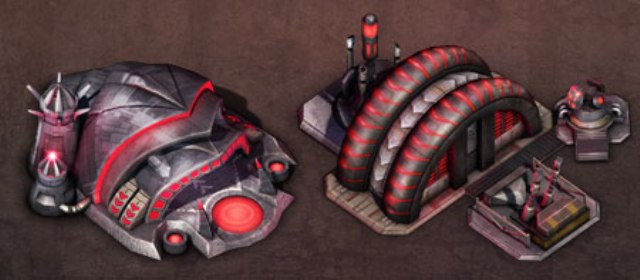 Update 3: A representative from Electronic Arts responded to our earlier inquiries and provided us with a few more details on the Command & Conquer: Tiberium Alliances. Players can now start signing up for the closed beta, which will indeed get underway tomorrow.
It also appears that EA and developer Phenomic are focusing heavily on the "real-time" part of the RTS equation. "Live status streams and newsfeeds are updated in real time, forcing players to strategize, react, and adapt on the spot," says EA. For the full story, please read on below. Thanks for staying patient with us as this thing developed.
Update 2: While the blog post has still not gone back up, Eurogamer is now reporting that EA has confirmed that Tiberium Alliances will be coming to both browsers and mobile devices. The closed beta is supposedly getting underway tomorrow, December 15th.
"Command & Conquer Tiberium Alliances is the first MMO and first free-to-play game for the long-running Command & Conquer series," they were told by Senior Producer Martin Löhlein.
"We're hoping to deliver an experience that will allow our loyal fans to play their favorite franchise anywhere they go, while introducing the exciting world of Tiberium to new players."
Update 1: We were alerted by EA that the story had gone live again this morning, but it seems to have gotten the hook once more. We'll alert you should EA re-post it a third time, which we expect they will.
Original Story: Just over one week ago a number of Command & Conquer domain registrations turned up and then Electronic Arts rolled out BioWare's Command & Conquer Generals 2 at the Spike VGAs this past Saturday. It turns out that not all of those domain registrations were bogus, though, as another game in the series is in the works. According to an official EA blog post that was taken down lickety-split, Command & Conquer Tiberium Alliances is an "epic strategy MMO" for your browser supposedly being developed by EA Phenomic. The developer deals exclusively in browser games and is currently hiring for QA interns to work on an RTS title. Bingo.
Despite the removal of the blog posting, the game's official page on EA's site has gone live. There's a few brief words about the game there and the first official image (above). Gamers are also directed to head over to the game's own site for beta registration, but it's not yet functioning at the time of this writing. You can find the rest of the game info that was posted to the EA blog below.

Conquer Everywhere – Hardcore strategy gameplay available wherever you are. Play on your web browser from any html5 compatible browser or mobile device all for free.
Build Alliances – Diplomacy can get you everywhere. Build alliances & conquer new territory through leveraging your social network strategically.
Grow your Empire – Expand your territory by gathering resources, defeating enemies and taking over new areas of a dynamically updating map.
This sort of thing would normally be filed as a rumor, but we're operating under the assumption that it's official considering that the news came from Electronic Arts. We've reached out to EA for comment on the game but have not received a response as of press time.