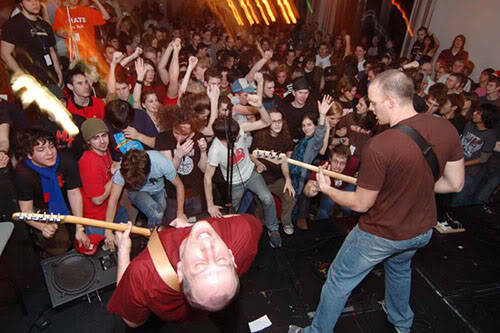 Gaming conventions are growing more numerous as games insert themselves into popular culture as something more than a mere child's plaything. How can these events compete with the titans of game events such as Penny Arcade Expo and E3? They need something that makes them stand out in a way that makes them a more special experience than your run of the mill convention.
Enter MAGFest, an event you may never have heard of until clicking to read this article. What sets this convention apart from other events is that it is a fan run event. It features no corporate sponsorships, and there will never be any secret, behind the scenes stuff that attendees can't see. MAGFest is run by a small group of staff headed by Brendan Becker, and the first MAGFest was held on September 2002. It was, and still is, a music and video game music festival. The first ever musical acts were The Minibosses and The One Up Mushrooms. Since that first event, there have been nine total MAGFests, with a tenth happening this coming January.
Each one has gotten bigger and bigger, with last year's (MAGFest 9) being the biggest (and selling out) at 3,000 attendees. In years past it has been held in various locations in Virginia, although this year it will be held at the Gaylord National Hotel and Convention Center in National Harbor, Maryland. Presumably this is to be able to handle a bigger amount of attendees.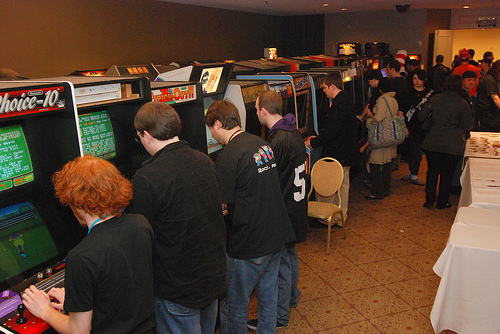 MAGFest has musical acts, an area for vendors, arcade and PC game rooms, guest speakers, and an area known as "JamSpace" in which attendees can hold their own musical performances. In addition the the arcade and PC rooms, there are a number of other rooms that offer a whole bunch of things. For example, the video room features video game movies, both professional (Hollywood) and fan-made.
They also have a table top room for people to play whatever they would like. The challenge corner offers a chance for attendees to complete classic game challenges for a chance to win prizes. Lastly, there is a museum room that offers a look at rare or extremely classic games, like Pong, and systems such as the Japan-only X68000.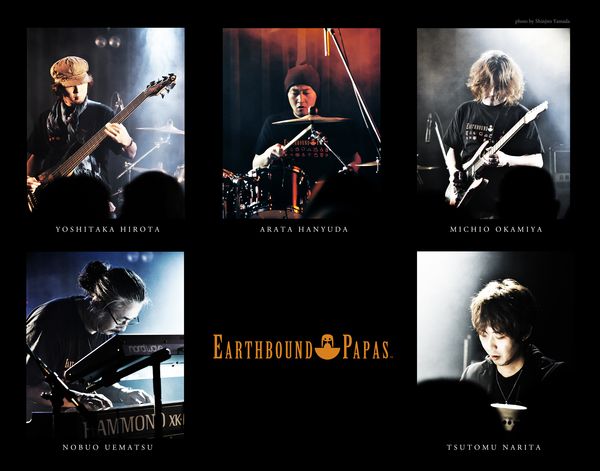 Musical acts for this year's MAGFest include Earthbound Papas, headed by composer Nobuo Uematsu. Although his name may be unfamiliar to some , you may recognize a game series he has contributed to: Final Fantasy. Other projects he has lent a hand to are the Xbox 360 games Blue Dragon and Lost Odyssey. [ed. note: Wait, there are really actually gamers who don't know who he is?]
Another musical guest is Bit Brigade, who combine a live musical performance with a classic game speed run. Surely one has seen a musical performance, and maybe a friend playing Mario really fast. Well now those two experiences are combined — only it might not be Mario, and the guy playing the game will not be the friend that sits on your couch (but he could be).
Other musical acts include Metroid Metal, The OneUps (from the first MAGFest), Random Encounter, and This Place is Haunted. Descriptions of these musical acts, as well as some of those not mentioned here, can be found on the performers page of the official site.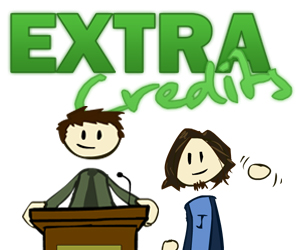 Aside from musical acts, there are a number of guest speakers at the convention that have their respective panels. Included guests are Brent Black (comedian, musician, and gamer), Blue Core Studios (known for their Mega Man fan film), and Extra Credits (a weekly series on PATV that delves deeper into how games are made).
Also joining panels for MAGFest is Wes Johnson. He is probably better known as the many voices of characters in the Elder Scrolls series. He played the guy that welcomed you off of the boat in Morrowind, some criminals and guards in Oblivion, and plays various characters in the newest Bethesda title, Skyrim. Another guest is Grant Kirkhope, who was formerly of Rare but has joined the ranks of Big Huge Games.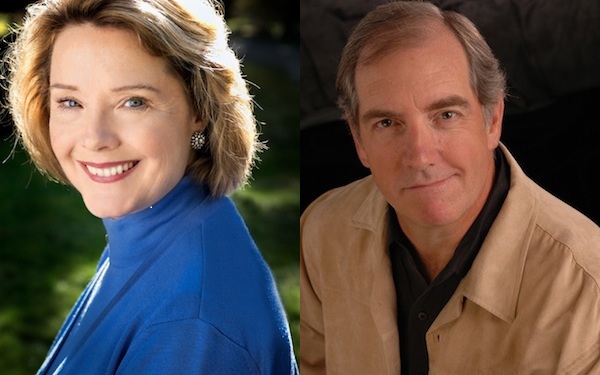 Another notable guest pair who will be attending are Ellen McLain and her husband John Patrick Lowrie. You will recognize McLain as the vengeful GLaDOS and the turrets from the Portal games. She has also voiced The Announcer for Team Fortress 2, as well as performed both the Portal ("Still Alive" by GLaDOS) and Portal 2 ("Want You Gone" by GLaDOS) ending credit songs, and also the turret ballad at the end of Portal 2. John Patrick Lowrie also does voice work for Valve as well, such as The Sniper in Team Fortress 2, and has done work in other games such as Halo: Reach.
Aside for panels and concerts, MAGFest also features a number of events. They supports Child's Play, a charity that helps bring games to kids who need them (for hospitals and the like). A number of rare and unique video game items are for sale that will go towards the charity. Super Art Fight is an event that pairs artists against each other to "fight" on a blank wall canvas. Each work of art completed will truly be unique. A number of tournaments are also held at MAGFest throughout the event.
With a huge assortment of musical acts, performers, and guest speakers, it's easy to see why MAGFest is something that could become as big as its event brethren. If you are in the Maryland area, you should check it out.
[Images via MAGFest.org]