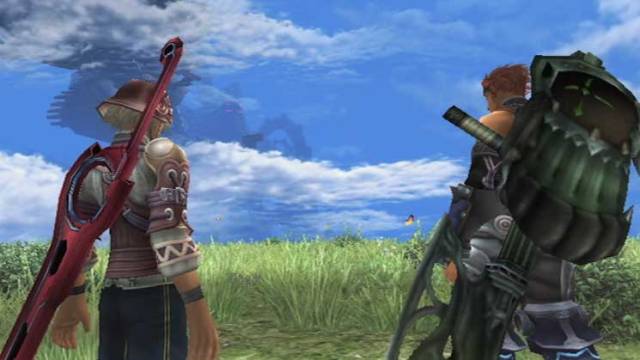 Nintendo of America (NoA) made official today the news that most of its fans had been hoping to receive for a long, long time: Xenoblade Chronicles is coming to North America in April of 2012. The publisher was apparently pleased with Chronicles' European performance, having said that they would monitor the RPG's sales in the region earlier this year. Either that, or it finally came to the conclusion that every other gamer had already reached: with The Legend of Zelda: Skyward Sword on the market, the Wii did not have a single release of note scheduled between now and the launch of the Wii U.
Nintendo stated that the Monolith Soft RPG will only be sold through GameStop retail locations and the publisher's own website when it releases here on April 3 of next year. The title will be priced at the standard Wii rate of $49.99.
The news comes on the back of Nintendo fans banding together these past months to form a social media and email campaign, known as Operation Rainfall, pleading with NoA to release Xenoblade Stateside. Rainfall's fight isn't over yet, though; its members are also campaigning for Japanese games The Last Story and Pandora's Tower to be released here. NoA has given no indication that either game will ultimately release in North America.
Nintendo previously came forward in June to address the Rainfall faithful on its official Twitter feed. "Hey fans, we appreciate your enthusiasm," they tweeted. "Look for more updates to come soon!"
By soon, they apparently meant almost half of a year. Nevertheless, the publisher has come through and delivered on one-third of the demands made by its disgruntled fans.
[Sources: Nintendo and Nintendo World]