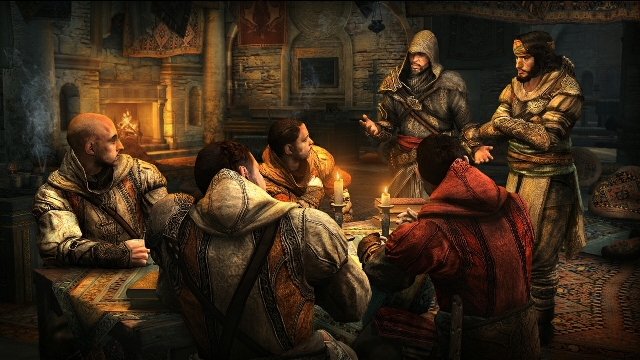 Alexandre Amancio, Creative Director behind Assassin's Creed Revelations, has left Ubisoft. Unlike his predecessor, Patrice Désilets, he has left Ubisoft for a marketing company based in Quebec City, Canada instead of a competitor. When Patrice left, the impact was felt a bit more since he took three other developers with him to THQ Montreal. Alexandre had some words regarding his departure:
"Video games and advertising have many common elements. In both industries, we are always looking for new ways to engage the consumer to the brand."

"In addition, like advertising, the video game industry must now take into account and supply a very important social dimension in its development and strategies. The game is no longer just a game, it's a community, relations between players, and the brand. "
I, for one, will not be shedding a tear. AC: Revelations, while not a bad game, did not meet expectations of the bulk of Assassin's Creed fans (I'm one of them). Just like I gave Patrice cred for making Assassin's Creed, AC2, and Brotherhood spectacular, I have to toss the failures of Revelations on Alexandre since he was the Creative Director. I can only hope the next Creative Director gets the series back on track. That or for Ubisoft to throw massive amounts of money at Patrice to get him back.
Source: GameInformer