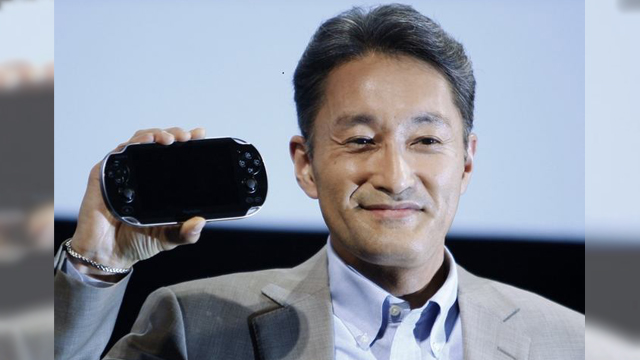 On April 1st the former Mr. Everything Sony, Kaz Hirai will replace Sir Howard Stringer as president and CEO of Sony Corporation. I call him Mr. Everything Sony because since 1984 Hirai has been in some section of Sony making it successful. Looking over his business profile actually hurts my eyes due to the amount of time I see Sony, Corporation, Chairman and Executive. There's not one bone in this man's body that doesn't scream over-qualified.
"As challenging as times are for Sony now, were it not for the strong leadership of Sir Howard Stringer these past seven years, we would have been in a much more difficult position. I am grateful to Sir Howard and to the Board for their confidence in me, and I look forward to working with everyone at Sony more closely than ever before to build a strong future for our customers, shareholders, partners and employees. The path we must take is clear: to drive the growth of our core electronics businesses – primarily digital imaging, smart mobile and game; to turn around the television business; and to accelerate the innovation that enables us to create new business domains. The foundations are now firmly in place for the new management team and me to fully leverage Sony's diverse electronics product portfolio, in conjunction with our rich entertainment assets and growing array of networked services, to engage with our customers around the world in new and exciting ways."
For the TL;DR version: Hirai is grateful and is embracing Dwayne "The Rock" Johnson's daily inspirations of #TeamBringIt, which is to say that every day he's going to… bring it. Also the subtext of bringing it requires that you put boots to asses as well. Kaz Hirai has seen all of the ups and downs within Sony Corporation and one could expect to see Sony take strides in a better direction. Like a Boss. And Mr. Everything Sony should be able to handle the transition into his upcoming days as CEO and president quite well. Like a Boss. Good luck to you, sir, and remember to bring it.
Source: Eurogamer, Engadget
Image Source: Digital Trends