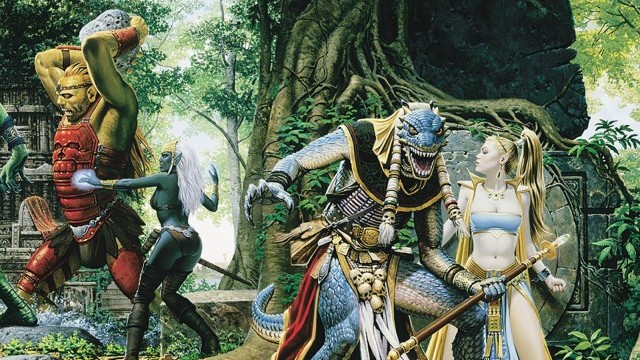 Everquest will be turning the big one-three soon, and with its thirteenth anniversary Everquest will be joining many other MMO's with a Free-2-Play business model. Various new payment options will be available, such as game unlocks where you can purchase content a le carte, Silver access for $5/mo, and Gold access for $15/mo. You can check out the full features of each payment tier on the Station website. To be honest, it feels more like try before you buy instead of Free-2-Play. The free and Silver tiers are very limited with only four races and classes available. Also, spell tiers are locked at Rank 1.
Everquest II went F2P last year and Sony reported a 300% increase in new player registrations. I believe they are hoping to have similar luck here, but I have my doubts. While I do believe there will be a bump in new players out of sheer curiosity, with the game being so old and the free tier being so limited I don't see a lot of new players forsaking their WoWs, DCUs, Aions, etc. for a severely limited Everquest.
When DC Universe Online went Free-2-Play it saw a 700% increase in daily revenue. The difference between Everquest's model and DCU's is that DCU's model is almost unlimited in the free tier. You have to purchase access to DLC, cool armor items, and are limited in characters slots and money; but all classes, powers, and base content is available to you. This gives the player a real chance to experience the game and will keep them coming back. Players get a chance to enjoy DCU and will eventually start to purchase those extras as they get more invested in the game.
I thought this one would be a no-brainer for SoE since they saw such financial success with DCU, but then again, I don't get paid to squeeze blood from stones.
Source: SoE