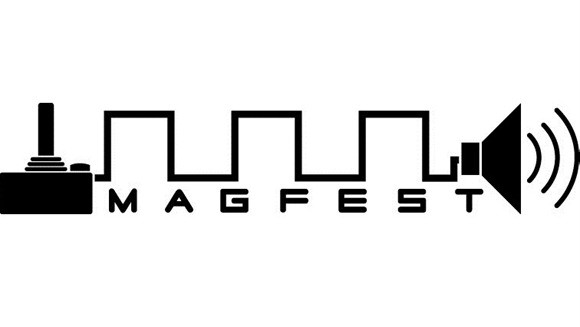 It's that time of year again everyone! Magfest 11 is celebrating it's 10th anniversary with their best music line up to date. For those that don't know, MAGfest is one of the biggest gaming community concert out there. This annual event takes place in Washington D.C./Virginia/Maryland area. They strive every year to bring to the masses the greatest lineup of musicians, which all hold the essence of the video game community, performing in front of thousands of fans. For the past decade (since 2002) there have been over 50 different bands and artists who have blown the crowd away with this great festival.
They will offer gaming rooms for many different consoles, arcade, and PC games. For up an coming artists or just people really trying to get your name out, there will be a "JamSpace" available to attendees for impromptu music performances. Ahhhh, a musicians dream!
If your trying to get your face rocked by the greatest show in the world, on January 3rd – 6th, almost 40 different music acts will take video game music to a place that you never would have imagined. This is going to be the greatest MAGfest to date with a double stage setup that will allow around the clock performances.
If you haven't been to MAGfest yet, this is the year to go with huge names like DJ Cutman, Special guest Yuzo Koshiro, and Kinuyo Yamashita. Kinuyo Yamashita is a very talented pianist that is sure to put you in awe. I, for one, can wait to see her performance because I know that it will be something wonderful to see.
The full line up for MaGFest XI is:
Special Guests:
Yuzo Koshiro (DJ performance) – http://www.ancient.co.jp/
Kinuyo Yamashita (Solo piano performance) – http://kinuyoyamashita.com/
Main Stage:
ARMCANNON – http://www.armcannon.com/
Bit Brigade – http://www.bitbrigade.com/
BrentalFloss and The Cartridge Family – http://brentalfloss.com/home.cfm
The Megas – http://www.themegas.com/
Metroid Metal – http://www.metroidmetal.com/
The OneUps – http://theoneups.com/
Powerglove – http://www.vgmetal.com/
The Protomen – http://www.protomen.com/
Random Aka Mega Ran – http://megaran.com/
Rare Candy – http://rarecandyband.com/
Those Who Fight – http://www.facebook.com/twf.music
Video Game Orchestra – http://www.vgo-online.org/
Second Stage:
Arc Impulse – http://www.arc-impulse.com/?page=about
Descendants of Erdrick – http://www.descendantsoferdrick.com/
Dwelling of Duels Live – http://dwellingofduels.net/
Fighting in the Streets – http://lopezmusic.com/
Knight of the Round – http://www.facebook.com/KOTRmetal
Lords of Thunder – https://www.facebook.com/pages/Lords-of-Thunder/131002600372412
My Parents Favorite Music – https://www.facebook.com/myparentsfavoritemusic
On Being Human – http://www.facebook.com/onbeinghuman
OverClocked University – http://ocremix.org/
Professor Shyguy – http://www.facebook.com/ProfessorShyGuyMusic
Super Guitar Bros – http://www.youtube.com/user/SuperGuitarBros
Triforce Quartet – http://www.facebook.com/TriforceQuartet
The World Is Square – http://theworldissquare.bandcamp.com/
The X-Hunters – http://www.facebook.com/TheXHunters
Chiptunes:
BRIGHT PRIMATE – http://brightprimate.bandcamp.com/
Cheap Dinosaurs – http://www.facebook.com/cheapdinosaurs
Crashfaster – http://www.facebook.com/crashfaster
Danimal Cannon – http://danimalcannon.bandcamp.com/
D&D Sluggers – http://ddsluggers.com/
Inverse Phase – http://inversephase.bandcamp.com/
Kris Keyser – http://kriskeyser.bandcamp.com/
Jake 'Virt' Kaufman – http://www.biglionmusic.com/
DJs:
Benjamin Briggs – http://benjaminbriggs.bandcamp.com/
bLiNd – http://www.youtube.com/user/bLiNdTrance
DJ Cutman – http://www.djcutman.com/