Double Tap #109: Enter The Fighting Game
What is considered a fighting game?, The Wobble Returns, Welcome Negan and extras to Tekken 7, Team Ninja's website really pacts a punch,Visa Rejections for a Capcom pro tour winner, and more!
Hosts
Got his start gaming with his two cousins and brother at his aunts house. They had to always play in secret, but he fell in love with fighting games when he got his first taste of an arcade in Maryland. Now looks to grow the community.
I've been playing video games for a while now. I enjoy racing games, RPGs, but spend most of my time with fighting games. My first goal was to get better than my brothers, but now I strive to be better than most while also teaching others.
Credits
Executive Producer
Jarret Redding
Producer
Andres Mirandes
Jeremiah Ward
Social

Follow Us!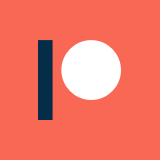 Help Support!
Next Episode:
Recent Podcasts