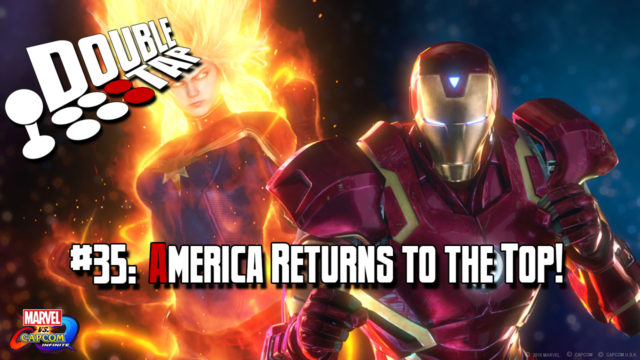 Double Tap #35: America Returns to the Top!
America is back in Street Fighter top 3! With Capcom Cup results out and Tekken Tour coming to an end,  Mezza & CrashTag dive head first into the devastating history of "Japan Vs The World". They cover KnuckleDu and Ricki's success, and the trials that the U.S. have gone through to finally break free of the Asia clutches in Street Fighter games. On the other side of things, new patch notes for Street Fighter V, and live gameplay of Akuma the fierce lion. NetherRealms finally giving some lead way to a new character, HourMan, and the return of Tekken 7's Panda & Kuma: the animal duo!
Also, Pokken gets a surfing king, Empoleon. The FGC randoms gets pretty exciting as well, with new updates on the Nintendo Switch, and loads of player releases from competitive teams. CrashTag & Mezza also give their thoughts on Marvel vs Capcom Infinite.