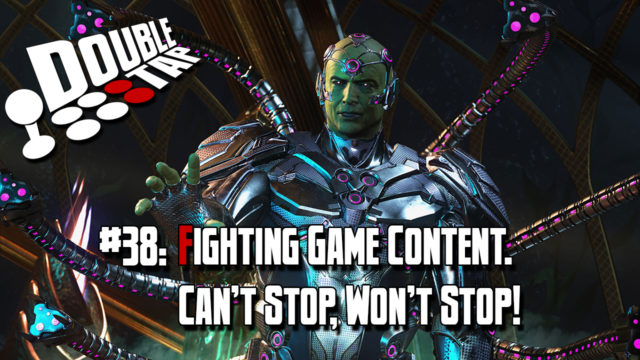 Double Tap #38: Fighting Game Content. Can't Stop, Won't Stop!
Today Ed Boon stepped out of the dark and into the light. With joy CrashTag & Mezza (mostly CrashTag) dive deep into Injustice 2 release date, prices, and even possible playable characters. Guilty Gear XRD 2 gets its own set of changes, with newcomer answer and returning master swordsmen, Baiken, joining the cast of Arksys beloved franchise. Killer Instinct tickets go on sale, and Street Fighter V get some E3 reveal possibilities.
KOFXIV still working on their patching after 1.10, and Tekken 7 has dropped some of the best short cinematic videos to promote one of the best 3D games this year. We get a special Mod Highlight with not so much the blue bomber, but Bass and Treble making their first mod appearance in Smash Wii U! The Randoms in the FGC bring you a little bit of PR Balrog, some Dissidia arcade action release information, and even Virtual reality gaming!