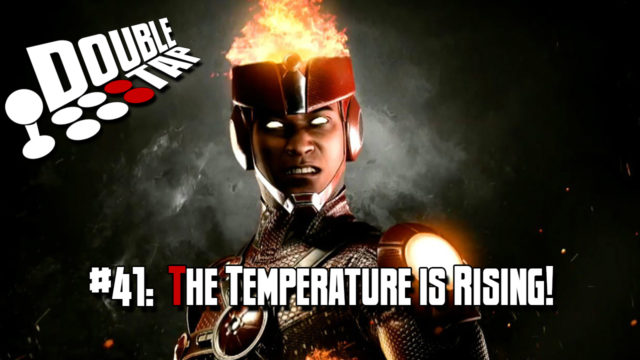 Double Tap #41: The Temperature Is Rising!
Mezza returns from the thuggery of Final Round XX and CrashTag puts away his switch. This episode they are back to bring you hype news this week on NetherRealms dropping new characters like Firestorm, Captain Cold, Green Arrow, and More! We talk Killer instinct World Championship Cup results, and a revealed new character exhibition (Shin Hisako). Players create a wonderland of tech for Kolin in a week, and more talk of Ultra Street Fighter 2 Turbo on the Switch.
Pokken Japan gets a few old updates, and Tekken 7 drops some hot moves with the return of Eddie Gordo. More Dead or Alive costumes finally receiving a date of release, and Guilty Gear XRD 2 gets a release date for the Japanese arcades! Whip has finally returned to the large roster of KOF, and this time shes looking really solid. Talk has spread in the "Randoms In The FGC". Rico gets disqualified, Daigo breaks the Ryu mold and switches back to guile. Punk joins Panda Global Gaming and Harada says, "No Cross-Platform play between PC and consoles." Kbrad invades Wolfkrones headphone space after sending him home packing. Mezza drops the knowledge hammer on Final Round XX and how to travel safe, yet smart!