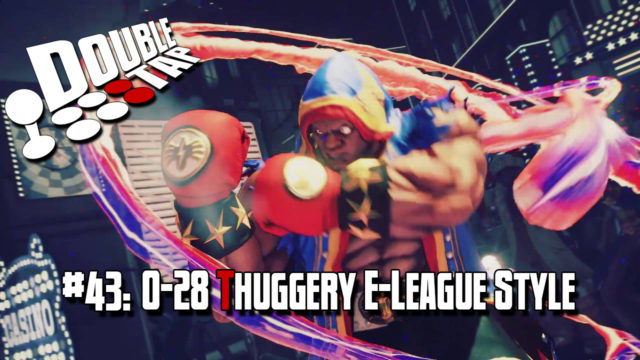 Double Tap #43: 0-28 Thuggery E-League Style
Finally, the time has come for more action, but at what cost?! E-sports is here, but so is the thuggery from the Fighting Game Community. CrashTag & Mezza are on the scene to decide if golf claps are not enough for the FGC, and if the E-League craze is going to everyone's head. On the other side of things, NetherRealms has so kindly given us another piece of the Injustice 2 story and the shaping of the villians, aka "The Society", with breakdown of Captain Cold to Bane and many more.
Iron Galaxy stretches limits with their new ultimate combo finishes from an ultra, and Guilty Gear XRD Rev 2's Baiken and Answer receive constructive criticism and praise over some new footage. Tekken 7 takes it back to the old days when they used to get T for Teen ratings for rating on the ESRB system. King of Fighters XIV gets a large update of balance changes and new characters that will bring in some of the old, new players.
The "Focus Attack" gets pretty interesting as we debate a bit about the "Michael Martin" E-league break down video. New Mods get the seal of approval from Double Tap and FGC Randoms bring some smash enlightenment and more.