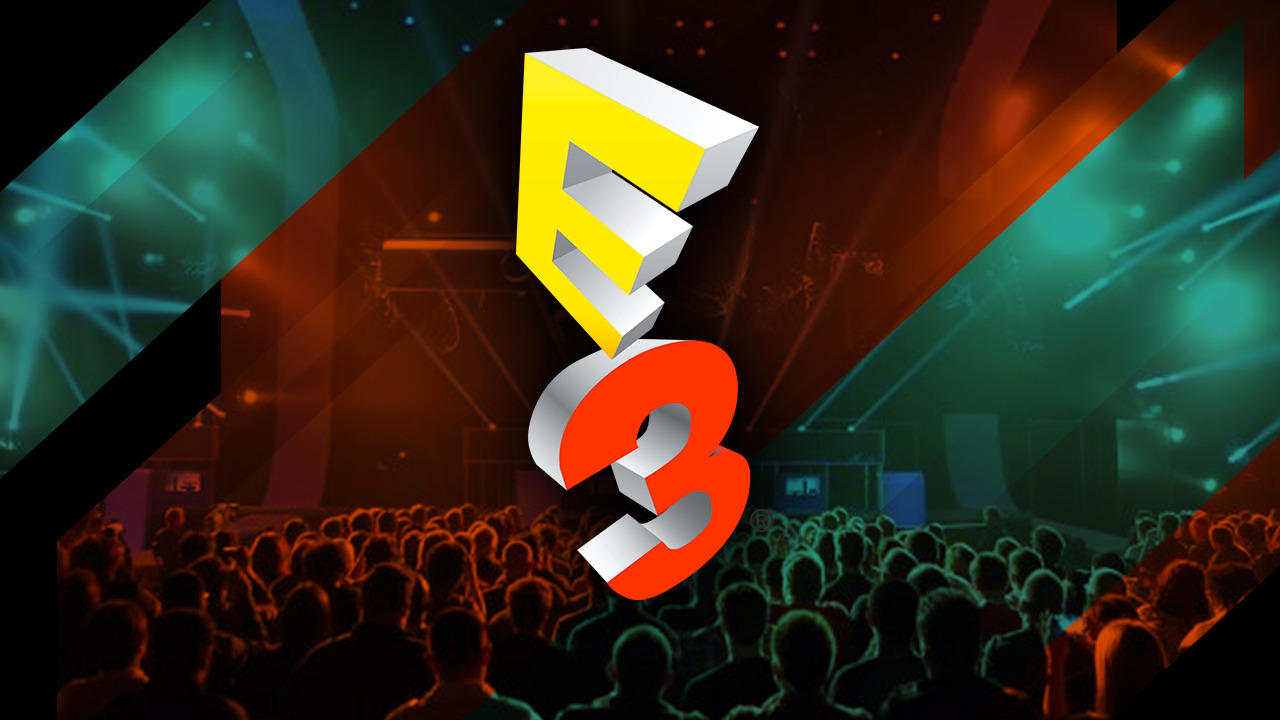 #
Mash Those Buttons E3 2017 Recap
Nick, Jorge, and Joel got together to discuss E3 2017 and the Year of Mario.
Nick from WoW! Talk!, Jorge from In Orbit, and Joel from Silicon Era come together to look back and the presentations and news that were E3 2017. They talk about EA Play 2017, which featured some unprofessional YouTube Creators, as well as a large focus on Star Wars. Nick was surprised to see Janina Gavankar from Sleepy Hollow show up at the Star Wars presentation, and he and Jorge discuss their presentation of the single player campaign in Battlefront II. They also talk about the heavy focus on sports games, and the introduction of Bioware's long awaited Anthem.
Then they discuss the lackluster Bethesda conference, which featured a ton of Skyrim rehashes, and a big reveal in Wolfenstein 2. Nick asks if Wolfenstein 2 is a big enough game to justify anchoring the show, and mentions that the lack of a proper Elder Scrolls sequel hurt the presentation. Joel praises The Evil Within 2. Microsoft is up next with the most powerful console of all time. The Xbox One X is discussed as well. Nick and Joel can't remember the name of The Darwin Project, and can't remember that they want to compare it with Project Upsilon by Robot Loves Kitty. They also talk about Cuphead and its appeal after its long development. They talk about Microsoft's variable concept of 'exclusives.' Assassins Creed: Origins was impressive. They return to discussing the market for the XBox One X.
Nick then encourages anyone who has not seen the Devolver Digital confernence to check it out, and talks about their ongoing (alleged) conflict with the ESA. Then the trio examines the Ubisoft press conference, which was one of the better conferences this year. MIyamoto's appearance was a suprise, as was the reveal of Beyond Good & Evil 2. Nick comments on how the ending felt very sweet, as MIchel Ancel brought Yves Guillermot up on stage and then all the rest of the developers came up to join them for the finale. Sony's subpar conference gets addressed next.
Jorge complains that there was a lack of new games that made it feel underwhelming. The Spider-man game looked great, but it had already been revealed before, and so it did not get the chance to stun us as much as it could. Destiny 2 was well represented. Nick appreciates the format of the show being almost entirely trailers. Finally, they talk about the Nintendo Direct presentation, which featured the Metroid Prime 4 reveal that Jorge fawns over. Joel tries to dampen Jorge's expections by discussing the developer. Jorge and Joel then talk up Kirby, before turning to Super Mario Odyssey and the excitement over the gameplay reveal. Nick asks everyone what they think this year will be remembered as, and after a brief discussion about the lack of Mass Effect, the decision is that this year was the Year of Mario. Thank you for listening to our E3 recap!
Hosts
Host of WoW! Talk! and The Tauren & The Goblin. Sometimes known as the Video Games Public Defender. Wants to play more Destiny and Marvel Heroes but WoW is all-consuming. Decent F2P Hearthstone player. Sad that he lost the Wii that had Wrecking Crew on it. Would be happy if the only game ever made was M.U.L.E. Gragtharr on Skywall-US. Garresque on Ravencrest-US.
Born in the 80's, given a NES and Gameboy at a young age, Jorge grew up in gaming and experienced gaming in many cultures due to moving around the world. Now in New Jersey, an older Jorge continues his journey in gaming. Adobo included.
A horror-obsessed gamer, Joel is still spending his days looking for something to scare himself as much as Fatal Frame. Even so, he has ridiculous action games and obscure gems to keep him happy in the meantime. A self-proclaimed aficionado of terrible retro games, he's always looking for a rotten game he hasn't played yet, and may be willing to exchange information for candy.