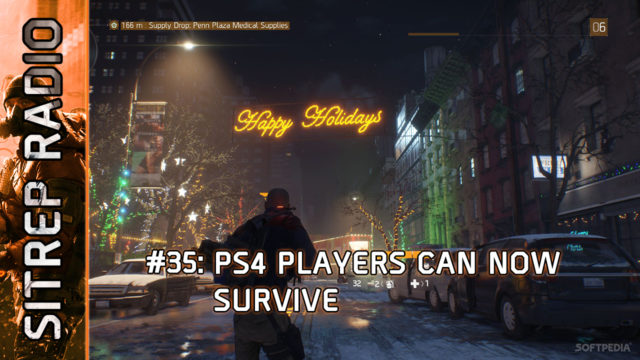 SITREP Radio #35: PS4 Players Can Now Survive!
"Survival", paid-DLC number 2, dropped for PlayStation 4 players on Tuesday, 20th December. Mike, Rob, and Luke discuss their experiences thus far, 48 hours in. There are good and bad stories both from PvE and PvP instances, tips and "things to avoid" from their runs – but the over-riding emotion is FUN.
As ever, the lads also discuss the latest State of the Game during which Hamish and Yannick announced that ETF 2.0 members had been chosen and the lucky few had been informed. It was also announced that they are heading off for their Christmas Holiday break and as such there won't be another SotG until Mid-January 2017. Lastly, the SITREP Radio team would like to thank their listeners for 35 weeks of support and wish everyone a very Merry Christmas.
Make sure to check out the lads over the holidays on twitch.tv/sitrepradio.