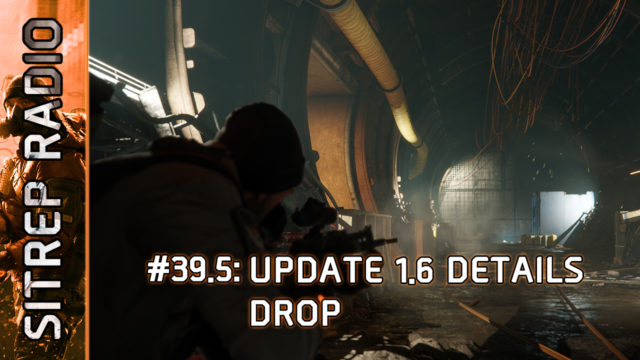 SITREP Radio #39.5: Update 1.6 Details Drop
SITREP Radio bring you a bonus episode this week so that the team can keep you up to date with all the latest news about update 1.6 that has come out either from Massive or from ETF2 members over the course of the last couple of days. There's still no news regarding when the next PTS will begin, but Massive dropped a very comprehensive statement out to the world on Friday that covered much more than most people were expecting.
Topics discussed during Episode 39.5 include DarkZone 7, 8 and 9's new Landmarks, DarkZone Contamination Events, Exotic Weapons, Exotic Gear, a brand new Gear Set, PvP balancing, a Re-Working of Stats (such as Armour and Skill Power etc) a new "Legendary" difficulty for a choice selection of story missions and something that a large portion of the community find controversial = MicroTransactions.
Mike, Rob and Luke will be back on Friday with their usual weekly round-up.