Wondrous Tails #29: 5.Fun
The gang is back with an extra member on the cast, so stop on by and say hi! Squeenix finally dropped their 5.1 notes and boy is this a massive patch. We talk about the possible pros and cons of many major changes, including the extensive update with gathering and crafting, New Game +, and the new best tribe.
Credits
Producer
Christina Zammarrelli
Executive Producer
Jarret Redding
Social

Follow Us!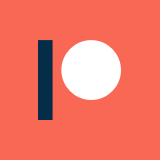 Help Support!
Next Episode:
Recent Podcasts