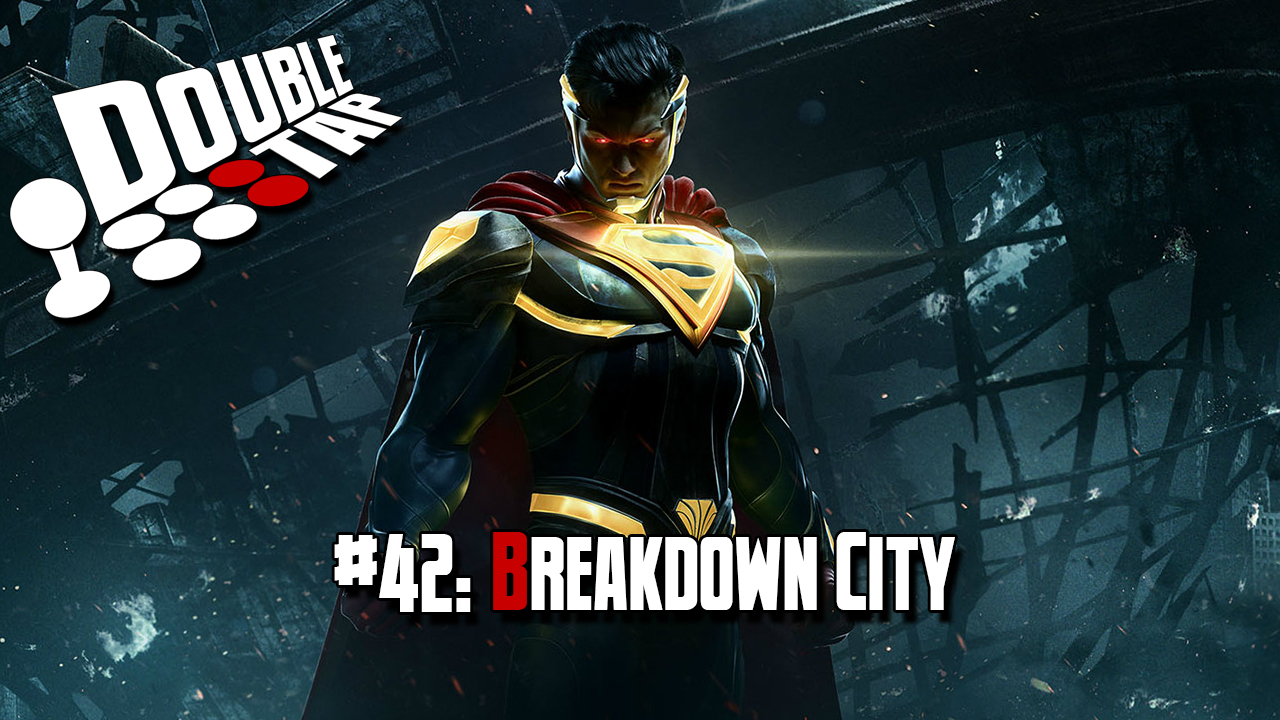 Double Tap #42
Breakdown City
Pop offs, Civil War, NRS reveals more, KOF brings back old characters, and Japan Evolution gets a date.
CrashTag & Mezza are back again with in-depth talk on the breakdowns of new updates and wild times within the Fighting Game Community. They dive head first into NetherRealm's Injustice 2 character reveals in their new trailer "Shattered Alliances Part 3". NRS has so kindly restored "Black Adam" to the Injustice universe in a high octane trailer of him going toe to toe with Superman. Swampthing and Cheetah get their first playthrough/Breakdown of how their play could become either linear or expansive to the title. Robin and Dr. Fate get considered to possibly be some of the more flashier characters in the game, but at what cost?
Capcom does not shy away from working on their online community, and decides to banish those who Rage Quit into a hell hole where they will meet other rage quitters in. Pokken Tournament finally gets the show on the road with the announcement of a $20,000 dollar Prize pool for World Championships and qualifiers that will have the community rushing to place top 4. Namco throws us a bone with more DLC content possibly coming from anywhere. Tekken 7 may see more cross over play then expected. ArcSys covers more info on the release date of their new GGXRD2 title, and gives support to their two game communities by putting in $10,000 dollars to support the EVO prize pool.
With so much content going out fast, SNKPlaymore does not jump ship and holds steady with the release of Vanessa and Yamazaki. Plus they gave it their all by throwing a CG movie that Mezza and CrashTag seem to believe could bring King of Fighters back to light. Randoms In the FGC never fails to disappoint, as the guys talk about biggest pop offs, Civil War gone full esports theme, Japan Evolution, and some possible April fools that no one is looking forward too. Mod highlights were also covered as we received sfv orchid skin for Laura, Abel in his Shadaloo suit worn my Alex, and UMVC3 Ben Reily Symbiotic Spider Man outfit looks super solid.
Hosts
Video gaming runs in his blood and competition plagues his mind. From the earliest days in the now extinct arcades, to the eSports competitive scene, he looks forward to the next game to test his skills. No stranger to rising salt levels.