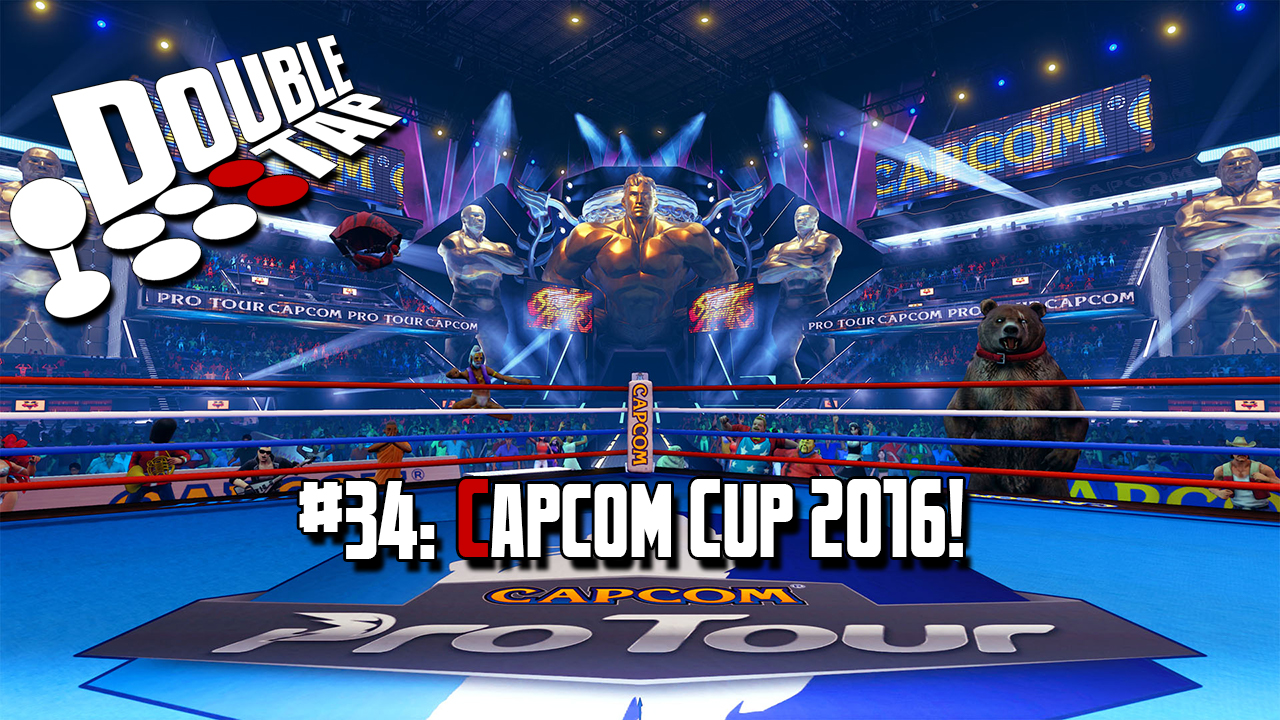 Double Tap #34
Capcom Cup 2016!
Capcom Cup 2016, Injustice 2 character hints, and more FGC.
CapcomCup is this weekend and the competition is already heated. Mezza & CrashTag finally hit the two-year mark of Double Tap, and what better way to spend it giving everyone the download on all the new updates. Injustice 2 gets a Black Canary and pulls and old favorite from Injustice: Gods Among Us. King of Fighters XIV return with an update to graphics, and Tekken 7 releases a Console/PC trailer announcement that is long overdue. Killer Instinct fixes some serious bugs and mistakes in their upcoming patch.
The guys hit a heavy subject of Capcom Cup 2016 contestants and character line up. As usual they never leave you hanging without some good old Randoms in the FGC as they speak about Marvel vs Capcom 4 rumor and Akuma's appearance not being what everyone thinks. They also highlight the modder community once again, as they show off Brutal Ace's Juri SF4 mod for SFV and TheJAMK's Sombra mod for Laura.
Hosts
Got his start gaming with his two cousins and brother at his aunts house. They had to always play in secret, but he fell in love with fighting games when he got his first taste of an arcade in Maryland. Now looks to grow the community.
Video gaming runs in his blood and competition plagues his mind. From the earliest days in the now extinct arcades, to the eSports competitive scene, he looks forward to the next game to test his skills. No stranger to rising salt levels.