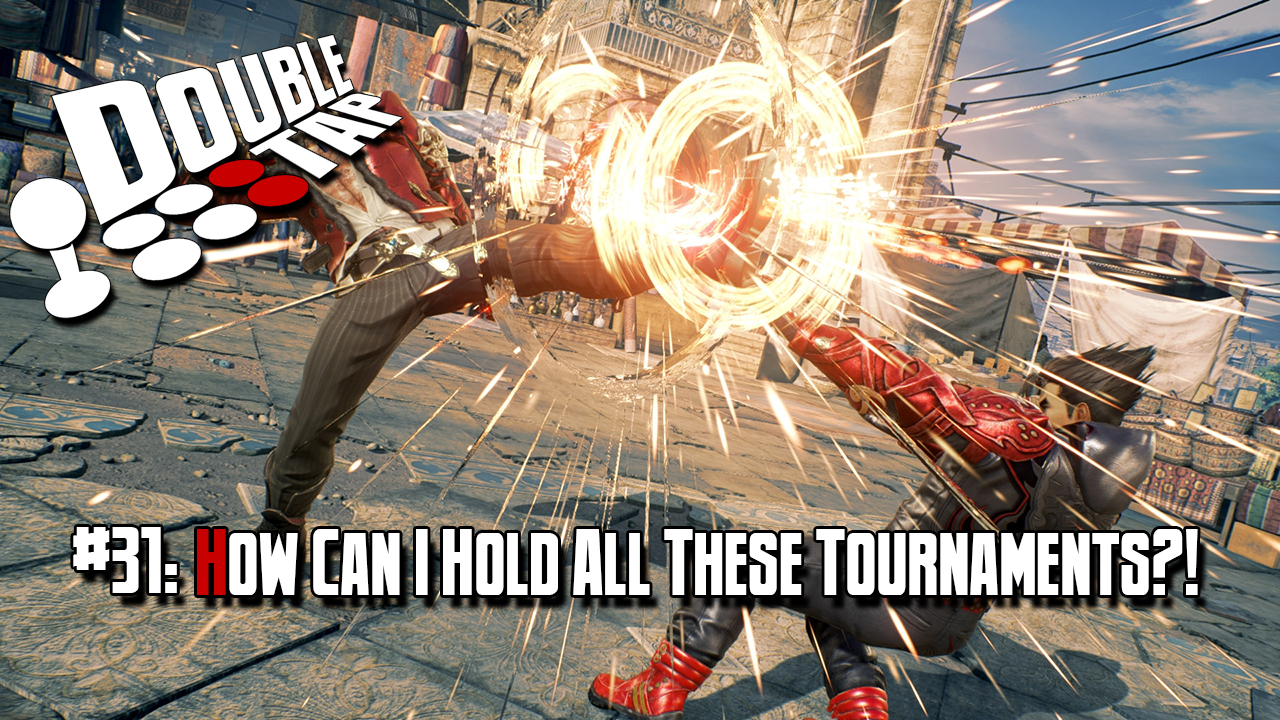 Double Tap #31
How can I hold all these Tournaments?!
SoCal Regionals, street food, and some exciting character and costume reveals.
All the hype has been centered around SoCal Regional's this past weekend. Mezza and CrashTag talk about tough competitors Xiao Hai's had to take on to clutch victory over the weekend. Poongko seems more like a Tekken 7 player after taking the tournament with Akuma? They also shed some light on fake GGXRD reveals and the return of Tekken 7's Miguel. Los Angeles gets a taste of what the FGC has to offer in the form of street food during a very popular local, Dead or Alive gets new costumes in time for the holidays, and Pokken gets a new character.
Hosts
Got his start gaming with his two cousins and brother at his aunts house. They had to always play in secret, but he fell in love with fighting games when he got his first taste of an arcade in Maryland. Now looks to grow the community.
Video gaming runs in his blood and competition plagues his mind. From the earliest days in the now extinct arcades, to the eSports competitive scene, he looks forward to the next game to test his skills. No stranger to rising salt levels.