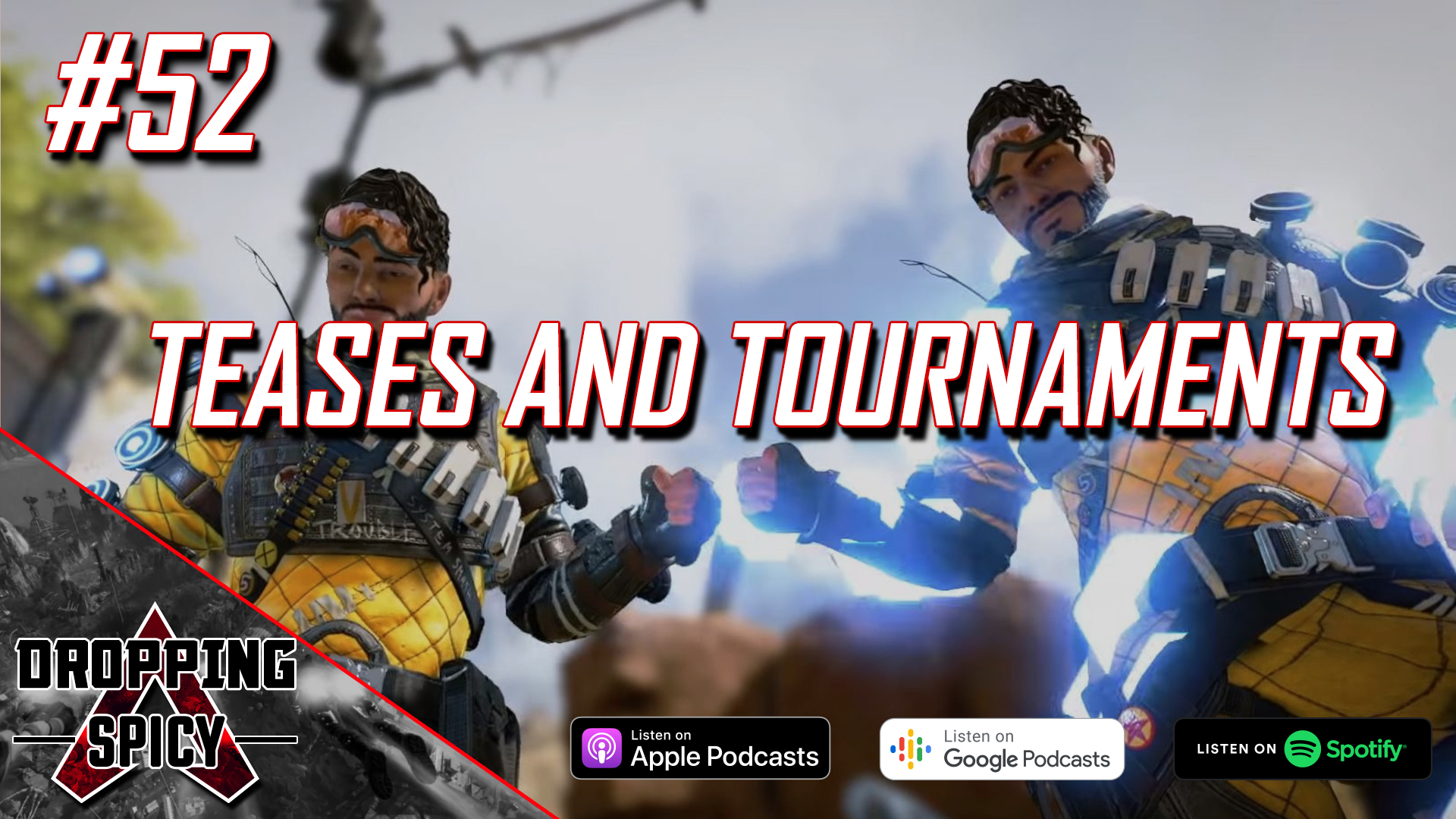 Dropping Spicy #52
Teases and Tournaments
The 2nd Dropping Spicy Tournament is over and Geo is back to discuss the result with the Bois. We also go over newest quest, Apex teasers, EaPlay and your questions from the lootbin.
The exciting Dropping spicy Duos tournment has come to an end. Tournament organizer Geo joins Kinder, Kurabara, and Edanar to talk about the result stats, winners and the MVP. We then move on to the newest quest the Gauntlet and discuss the gameplay and additional lore. Next we briefly cover Apex Legends event teasers rRespawn has started putting around Kings Canyon. We also speculate on what could be coming to EA Play this week. We then conclude by answering your questions from the Lootbin.
Hosts
9 year podcast veteran, former host on The SOGOpod, Fragging Out, and Watchpoint Radio. Kinder has been gaming since before he could walk, and specializes in gaming industry insight, development commentary, and toilet humor!
Cory has been gaming ever since he fished an NES out of a trash can. A broad gamer who enjoys everything from FPS, Racing, RPGs, MMOS, RTS, World Building, Puzzles, Dating, Horror, Cooking, Sports. If its a game I will give it a try.