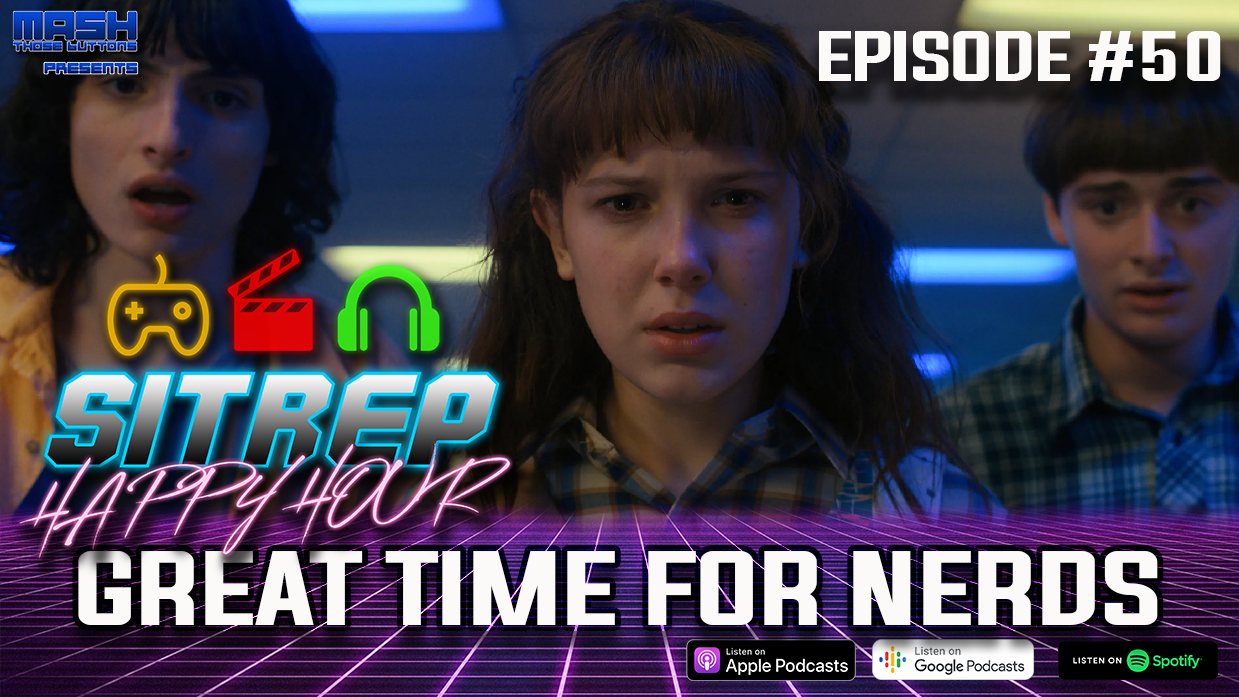 SITREP Happy Hour #50
Great Time For Nerds
This week the lads catch up on last few weeks of happenings.
Pull up a stool, charge your glasses and get comfortable as Happy Hour Episode 50 is here for your listening pleasure. That's right – Mike, Brad and Rob are back for more podcast-based shenanigans, with alcohol and banter aplenty. For this episode the lads talk about the latest news and content Obi-Wan TV series, the new series of Stranger Things, another new Thor:Love and Thunder trailer ,Love Death & Robots, lots of Star Wars news. Dare Devil, Mission Impossible:Dead Reckoning PT 1, and very breifly She-Hulk.
Like what you hear? Join our Discord for more behind the scenes chatter and banter at https://discord.me/bulletsandbeer.
Hosts
Mike is a huge lover of all things media based. From games to movies, comics and music. Preferably the alternative genre.
A bit of geek when it comes to TV, Movies, Podcasts, and Games.
Lover of gaming, music, TV and films (even though I\'m always behind). Can usually be found sucking at fps games or being unsociable and playing single player games.