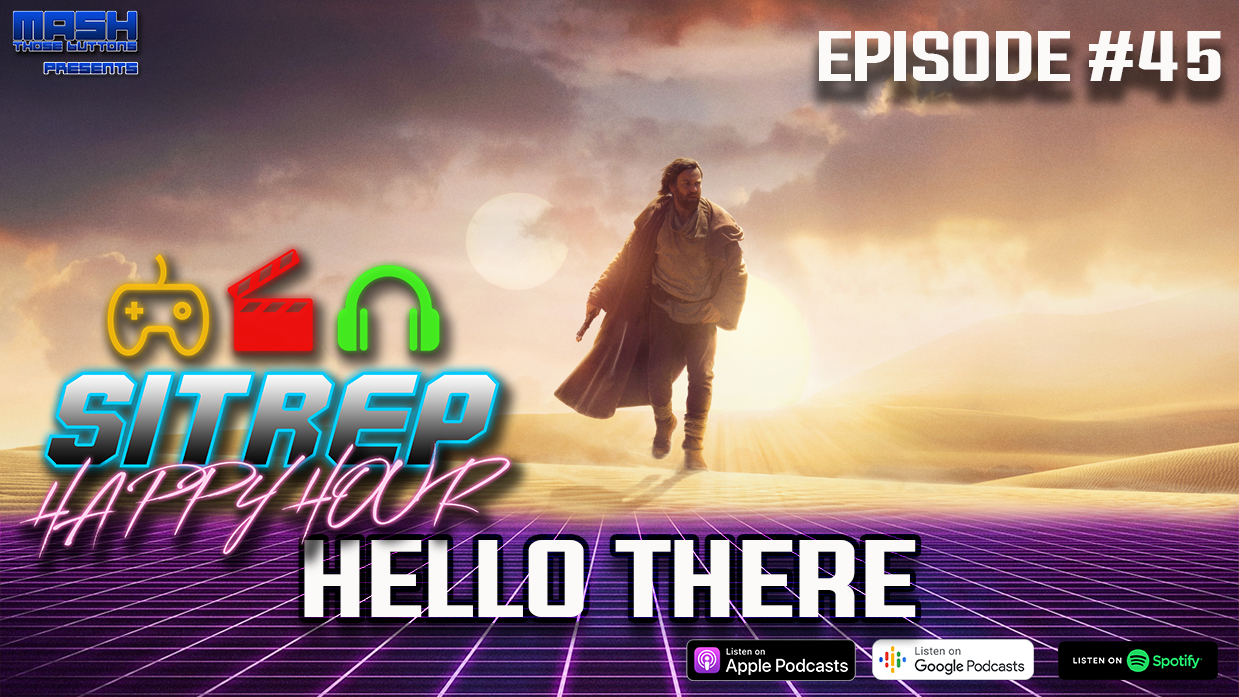 SITREP Happy Hour #45
Hello There!
This week the lads discuss Ikea, Star wars and Ryan Reynolds. Why? Who knows blame Mike.
Pull up a stool, charge your glasses and get comfortable as Happy Hour Episode 45 is here for your listening pleasure. That's right – Rob, Luke and Brad are back for more podcast-based shenanigans, with alcohol aplenty. Yep, there was a name missing there. Mike dared to be sociable this weekend, so Brad took on hosting duties this time around. For this episode the lads spend half an hour talking about Ikea. Sorry. We're not sure how that happened either. They then chat a little bit about what they have been up to during the previous 2 weeks. Once things are back on track the lads actually talk about some news and trailers. The notable mentions this week are Bullet Train (starring Brad Pitt), DMZ (starring Rosario Dawson), The Unbearable Weight of Massive Talent (starring Nic Cage and Pedro Pascal) and there's talk about the Obi-Wan Kenobi Disney+ trailer too. Before all of that though the lads discuss The Adam Project – the Ryan Reynolds movie that Netflix released on Friday 11th March. Like what you hear? Join our Discord for more behind the scenes chatter and banter at https://discord.me/bulletsandbeer.
Hosts
Mike is a huge lover of all things media based. From games to movies, comics and music. Preferably the alternative genre.
A bit of geek when it comes to TV, Movies, Podcasts, and Games.
I've been a gamer ever since I can remember. I started with a Commodore64, then Amiga1200, and various PCs. Consoles I've owned include SNES, Wii, GameCube, Xbox 360 and every version of PlayStation to date. My most played games are Team Fortress Classic, Championship Manager, early COD titles (don't mention Black Ops or MW3!) as well as almost all of the Gran Turismo and GTA series'.
Lover of gaming, music, TV and films (even though I\'m always behind). Can usually be found sucking at fps games or being unsociable and playing single player games.