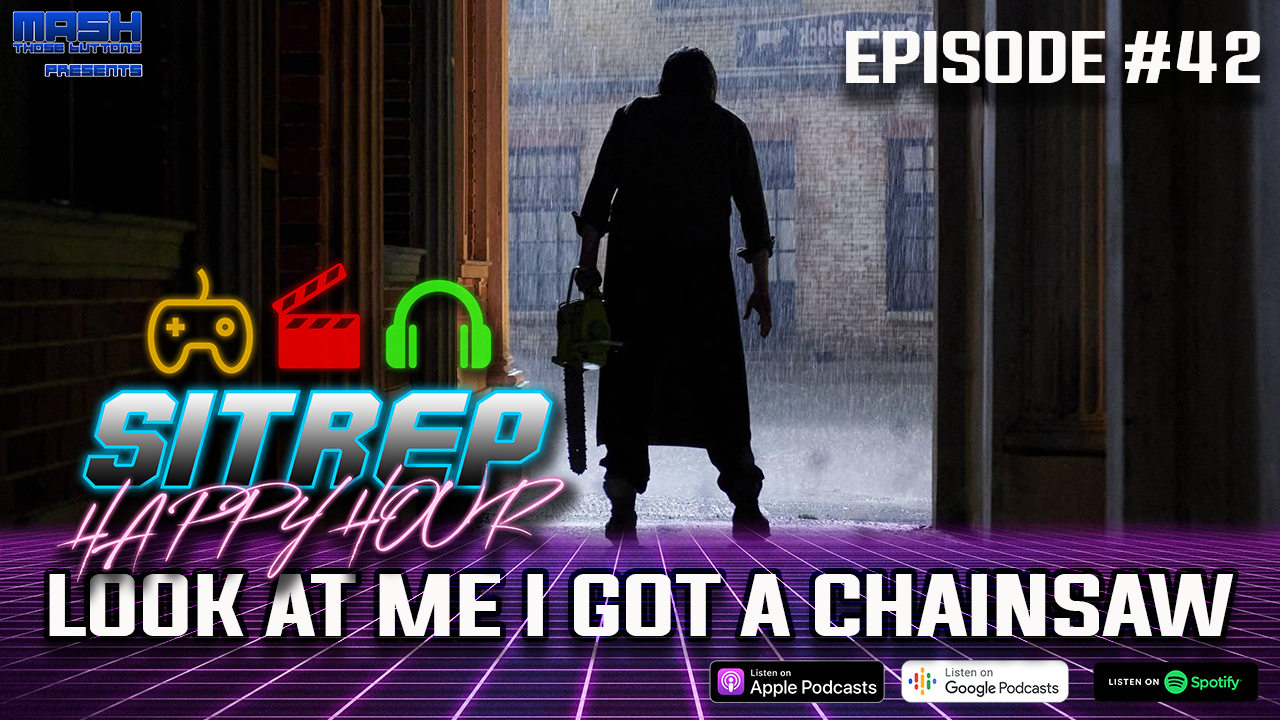 SITREP Happy Hour #42
Look at Me I Got a Chainsaw
This week lads discuss the new Moon Knight trailer and what they've been up to.
Pull up a stool, charge your glasses and get comfortable as Happy Hour Episode 42 is here for your listening pleasure. That's right – Mike, Rob, Luke and Brad are back for more podcast-based shenanigans, with alcohol aplenty. For this episode the lads talk about a few recently released trailers. Our Flag Means Death, Texas Chainsaw Massacre, Human Resources (the Big Mouth spin-off) and Moon Knight all come under the microscope.
There's also been a new 4k gameplay trailer for "The Day Before". The guys chat about what they have been watching recently too. Mike has watched Archive 81 and started We Are All Dead, Brad has been watching The World According to Jeff Goldblum and Luke has watched Ozark Season 4 (Part 1). Like what you hear? Join our Discord for more behind the scenes chatter and banter at https://discord.me/bulletsandbeer.
Hosts
Mike is a huge lover of all things media based. From games to movies, comics and music. Preferably the alternative genre.
A bit of geek when it comes to TV, Movies, Podcasts, and Games.
I've been a gamer ever since I can remember. I started with a Commodore64, then Amiga1200, and various PCs. Consoles I've owned include SNES, Wii, GameCube, Xbox 360 and every version of PlayStation to date. My most played games are Team Fortress Classic, Championship Manager, early COD titles (don't mention Black Ops or MW3!) as well as almost all of the Gran Turismo and GTA series'.
Lover of gaming, music, TV and films (even though I\'m always behind). Can usually be found sucking at fps games or being unsociable and playing single player games.