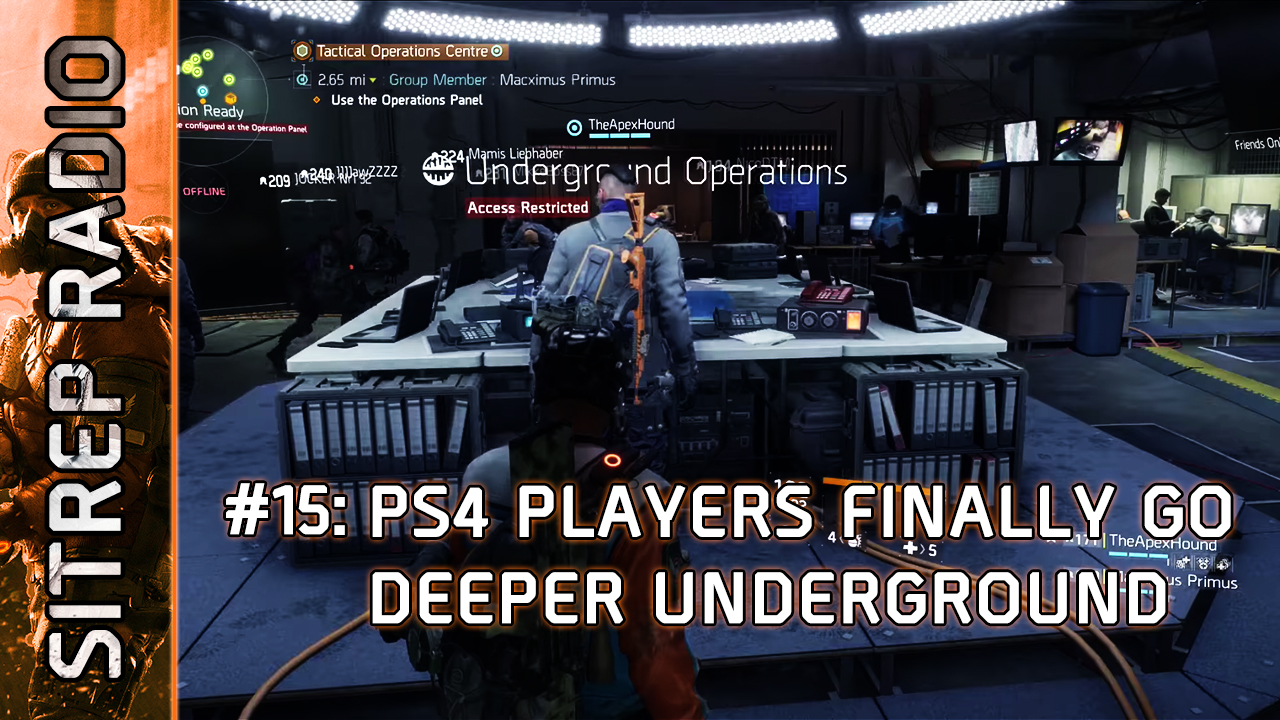 SITREP Happy Hour #15
PS4 Players Finally Go Deeper Underground
Underground finally comes to PS4 and we're loving it!
This week we discuss the release of Underground for PS4 playersw. We go over last weeks Patch notes and issues PS4 players had this week accessing the new content. We end with a few questions from our Facebook page where you can also leave us a message.
Hosts
Mike is a huge lover of all things media based. From games to movies, comics and music. Preferably the alternative genre.
A bit of geek when it comes to TV, Movies, Podcasts, and Games.