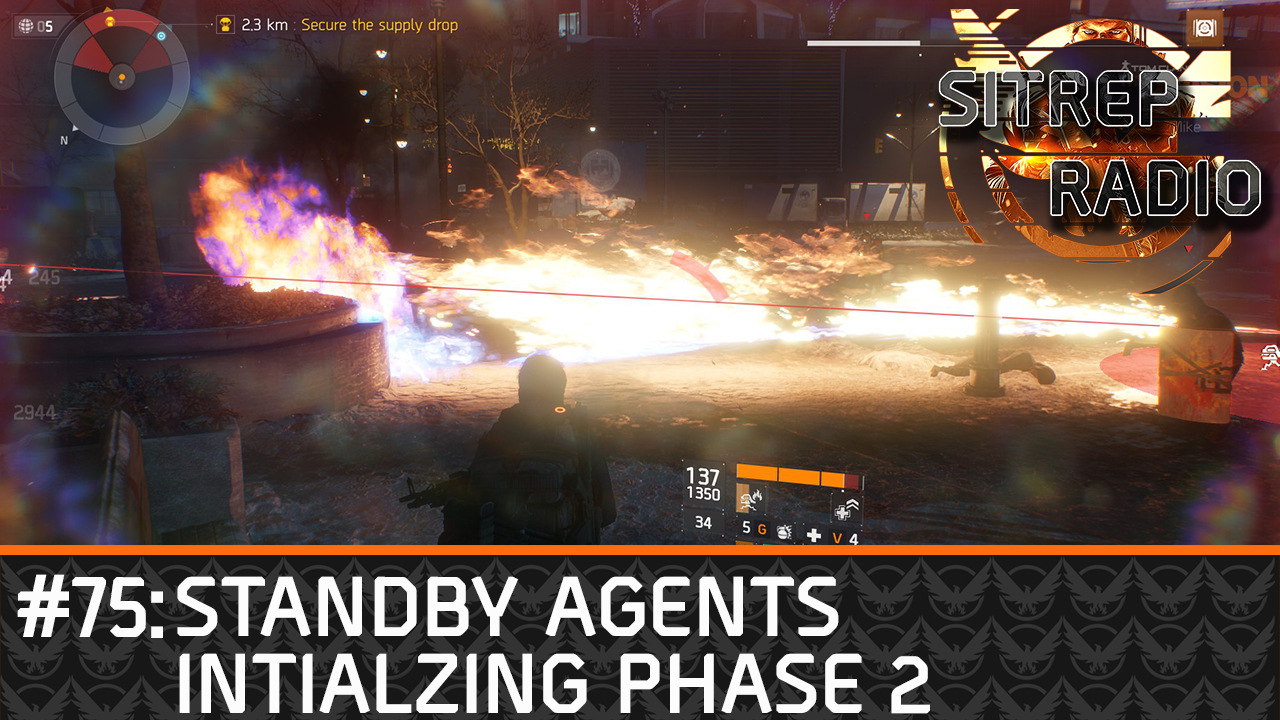 SITREP Happy Hour #75
Standby Agents... Intializing Phase 2
Thoughts on the 1.8 & the Optimisation Station as we head into Phase 2 of the PTS.
SITREP Radio once again bring you the latest news from the world of The Division. Mike, Rob and Luke talk about the further delay to the console PTS for update 1.8, phase 2 of the 1.8 PTS for PC and discuss details of things that have or are going to change as the PTS progresses. Such as Classified Gear sets that will be coming in future Global Events and Exotic weapons.There is also a bit of talk about what other things the lads would like to see changed moving forward.
In other, non-PTS related Division news it was confirmed that Global Event 2 "Assault" will definitely go live this coming Tuesday (3rd October 2017) on all platforms and during State of the Game PetterM re-iterated that the 3 masks that would be available during this time are no longer unlocked via the Global Event Leaderboards, but rather specific commendations.
Hosts
Mike is a huge lover of all things media based. From games to movies, comics and music. Preferably the alternative genre.
A bit of geek when it comes to TV, Movies, Podcasts, and Games.
I've been a gamer ever since I can remember. I started with a Commodore64, then Amiga1200, and various PCs. Consoles I've owned include SNES, Wii, GameCube, Xbox 360 and every version of PlayStation to date. My most played games are Team Fortress Classic, Championship Manager, early COD titles (don't mention Black Ops or MW3!) as well as almost all of the Gran Turismo and GTA series'.