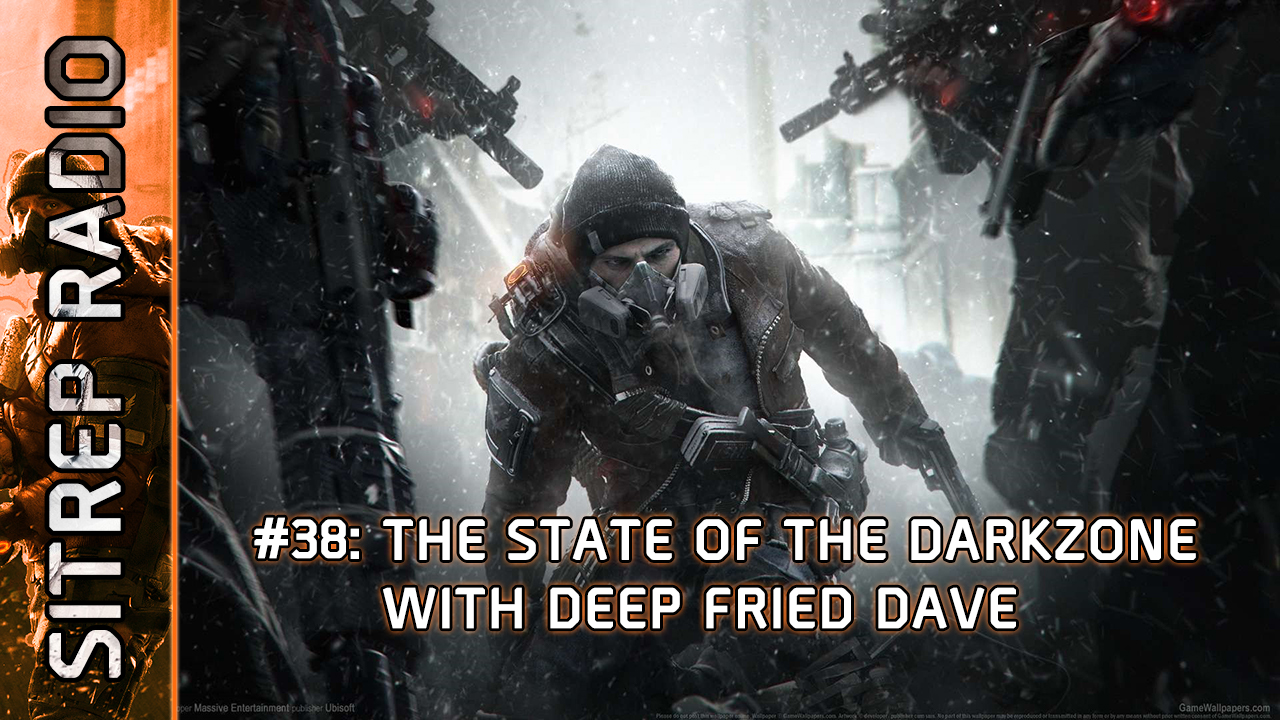 SITREP Happy Hour #38
State of the Dark Zone with Deep Fried Dave
Deep Fried Dave joined the SITREP Radio crew to discuss The Dark Zone and more.
ETF-Bravo is well underway, and the boys are hopeful that RedStorm and their very special guests will bring about a wave of exciting DarkZone and PvP changes for update 1.6 (and Last Stand?) that will make this great game even better. With that in mind Mike, Rob and Luke welcomed a very special guest to this weeks episode; none other than DeepFriedDave — one of the original members of ETF-Alpha and a content creator himself (Rogue Agent Radio and Collecting What Remains podcasts).
#TeamSITREP were delighted that DeepFriedDave agreed to join their team for an in-depth discussion. The DarkZone, PvP, RedStorm Studios, Division-lore, the recent data-mined information, continued discussions with Massive since ETF-Alpha left Sweden, and the possibility of Year 2 content are all discussed, and more.
Hosts
Mike is a huge lover of all things media based. From games to movies, comics and music. Preferably the alternative genre.
A bit of geek when it comes to TV, Movies, Podcasts, and Games.
I've been a gamer ever since I can remember. I started with a Commodore64, then Amiga1200, and various PCs. Consoles I've owned include SNES, Wii, GameCube, Xbox 360 and every version of PlayStation to date. My most played games are Team Fortress Classic, Championship Manager, early COD titles (don't mention Black Ops or MW3!) as well as almost all of the Gran Turismo and GTA series'.