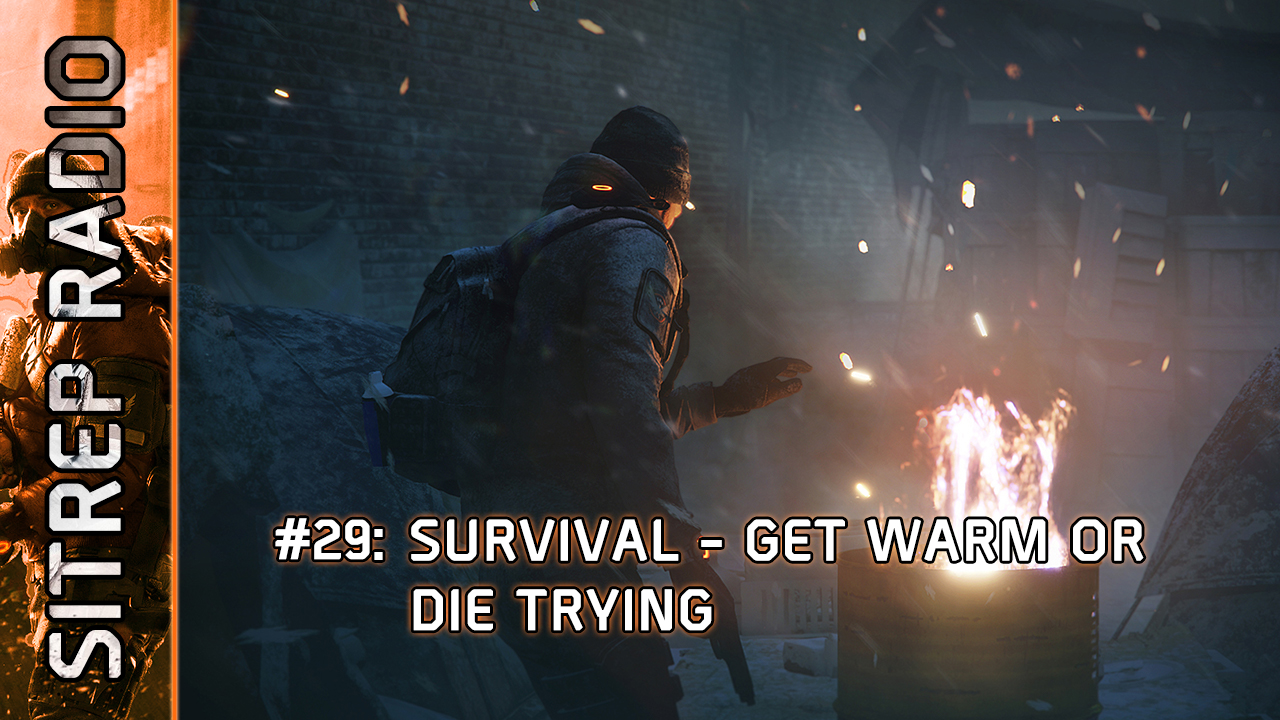 SITREP Happy Hour #29
SURVIVAL - Get Warm or Die Trying
Huge news as SURVIVAL DLC is coming in Update 1.5 gets announced this week!
There was a "Massive" surprise this week as the guys over in Sweden dropped a Special Report broadcast into the laps of the community. DLC Expansion number 2, "Survival", was the reason with another PC-only PTS going live later that same day for Season Pass holders. It's fair to say that the hype was off the chart. Join (a very tired) Mike, Rob and Luke as they battle rogue-induced-fatigue to chew the fat regarding what they know about "Survival". There is also news regarding the free 1.5 update that will be dropping, including details of new Named Weapons, brand new Named High End Gear Pieces, a new Gear Set, a new Gear Score, a much requested Stash Size Increase and a brief round-up of the key details from today's State of the Game broadcast.
Hosts
Mike is a huge lover of all things media based. From games to movies, comics and music. Preferably the alternative genre.
A bit of geek when it comes to TV, Movies, Podcasts, and Games.
I've been a gamer ever since I can remember. I started with a Commodore64, then Amiga1200, and various PCs. Consoles I've owned include SNES, Wii, GameCube, Xbox 360 and every version of PlayStation to date. My most played games are Team Fortress Classic, Championship Manager, early COD titles (don't mention Black Ops or MW3!) as well as almost all of the Gran Turismo and GTA series'.