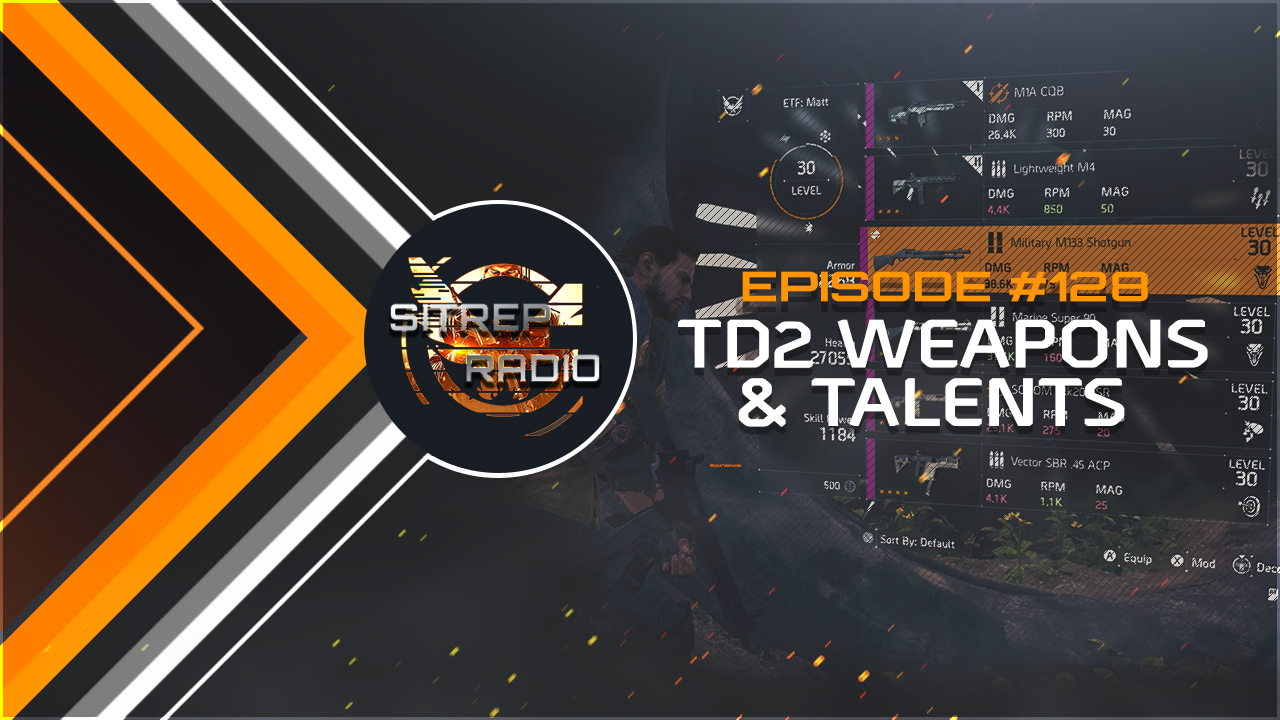 SITREP Happy Hour #128
TD2 WEAPONS & TALENTS
This week the lads discuss additional detail the awesome Frederik Thylander went into on Weapons, Talents and Gear in #TheDivision2.
Mike, Rob and Luke bring you Episode 128 of SITREP Radio, providing you with the latest news from the world of Tom Clancy's The Division. This week the lads have a lengthy discussion around the news that came from State of the Game, where Yannick was joined by Fredrik Thylander, lead 3C designer for TCTD2 – AKA "The Weapon's Guy". With the DevBlog that came out a couple of weeks ago still relatively fresh in everyone's mind, Mr Thylander went into far more detail regarding weapons and weapon talents for The Division 2. He tried to answer as many of the communities' question as he realistically could, while still keeping secrets back, as well as not discussing anything that was still "being worked on". Listen to Mike, Rob and Luke get super-hyped as they discuss all the new pew-pews.
As is now tradition, the show is closed out with questions from community/discord members.
As mentioned in the show, the Bullets and Beer Discord link is discord.gg/WUsujr5 and our Patreon link is patreon.com/sitrepradio
Hosts
Mike is a huge lover of all things media based. From games to movies, comics and music. Preferably the alternative genre.
A bit of geek when it comes to TV, Movies, Podcasts, and Games.
I've been a gamer ever since I can remember. I started with a Commodore64, then Amiga1200, and various PCs. Consoles I've owned include SNES, Wii, GameCube, Xbox 360 and every version of PlayStation to date. My most played games are Team Fortress Classic, Championship Manager, early COD titles (don't mention Black Ops or MW3!) as well as almost all of the Gran Turismo and GTA series'.