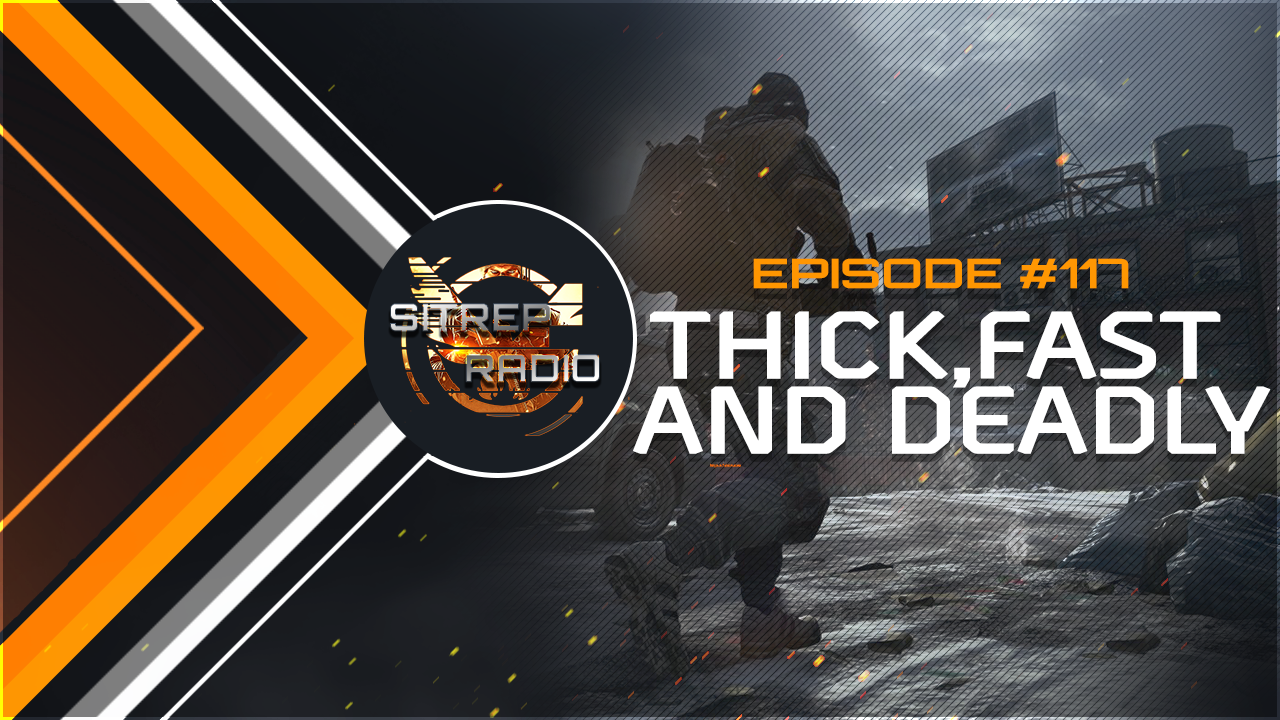 SITREP Happy Hour #117
Thick, Fast and Deadly
This week the guys discuss whether Season Pass is worth picking up this far in the life of the game. And the news of the DLC for #TheDivision2 not having exclusivity to any platform this time around.
Mike, Rob and Luke are back this week with Episode #117. Everythings back to normal in this episode as the guys discuss this week news from the SOTG. And the announcement of next weeks GE:Assault.
Also the discussion of no platform exclusivity for The Division 2 is much welcomed news for the lads. As well a discussion on whether the Season Pass for the DLC 2 years on is still worth picking up.
The lads wrap up the show with a couple of questions from their listeners and discord community.
As mentioned in the show, the Bullets and Beer Discord link is discord.gg/WUsujr5.
And #TeamSITREP are finally on Patreon. If you would like to show your support to the guys.
Check out the link for further information.
https://www.patreon.com/sitrepradio
Hosts
Mike is a huge lover of all things media based. From games to movies, comics and music. Preferably the alternative genre.
A bit of geek when it comes to TV, Movies, Podcasts, and Games.
I've been a gamer ever since I can remember. I started with a Commodore64, then Amiga1200, and various PCs. Consoles I've owned include SNES, Wii, GameCube, Xbox 360 and every version of PlayStation to date. My most played games are Team Fortress Classic, Championship Manager, early COD titles (don't mention Black Ops or MW3!) as well as almost all of the Gran Turismo and GTA series'.