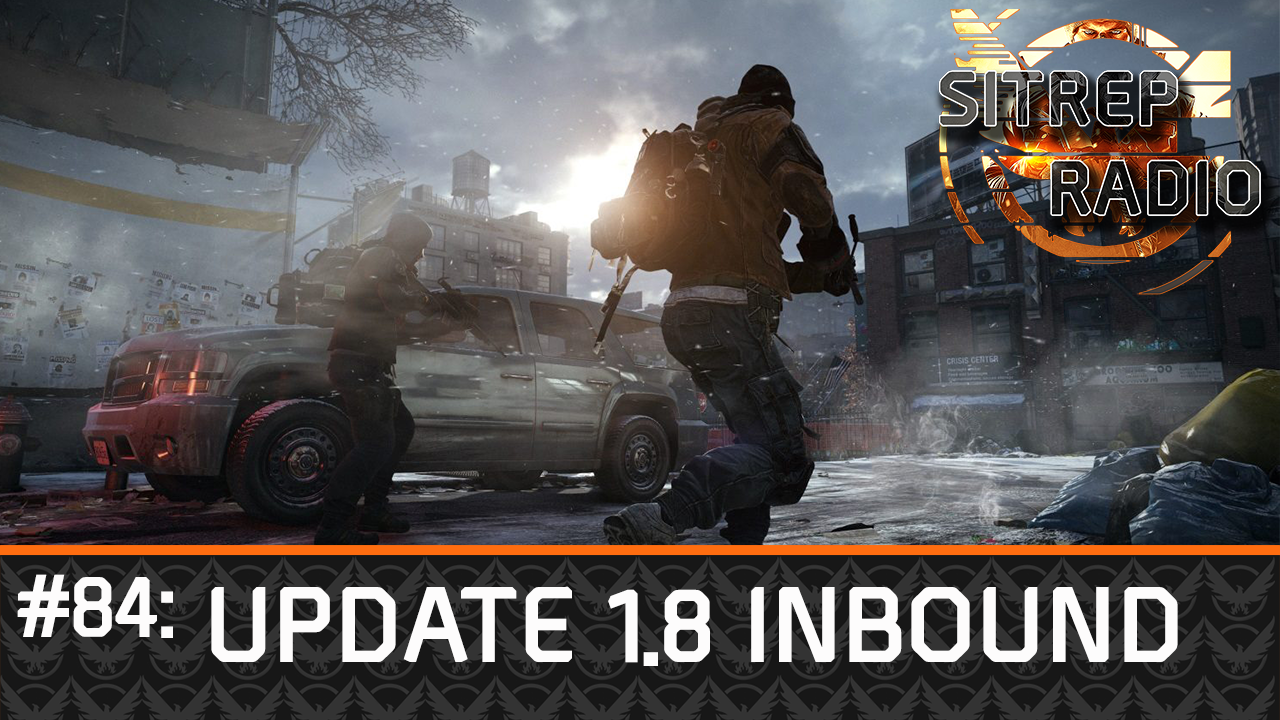 SITREP Happy Hour #84
Update 1.8 Inbound
Update 1.8 is dropping very soon & details on Rogue 2.0 BTS analytics comes out officially on this weeks SOTG.
Episode 84 of SITREP Radio is focused on the news that 1.8 will be live on all platforms, for free, next week (almost certainly Tuesday 5th December*).
Update 1.8 will bring Camp Hudson (new social space), Resistance (PvE horde mode), Skirmish (4 vs 4 PvP), Rogue 2.0, Underground improvements, Gear Optimisation Station, New Exotic Weapons, Additional Global Events and Additional Classified Gearsets. And yes, this is a completely free update. Now is definitely the time to either come back to the game or pick the game up for the first time. The game has never had so much content, nor has it ever been as balanced as it currently is.
Mike, Rob, and Luke, also look back on this week's State of the Game broadcast which once again featured Terry and Keith from RedStorm. They provided some behind the scenes details as to why they're making some of the changes that are coming to the live game, which gave the community some level of feedback and detail that we'd never had before.
*Not confirmed at the moment in time.
Hosts
Mike is a huge lover of all things media based. From games to movies, comics and music. Preferably the alternative genre.
A bit of geek when it comes to TV, Movies, Podcasts, and Games.
I've been a gamer ever since I can remember. I started with a Commodore64, then Amiga1200, and various PCs. Consoles I've owned include SNES, Wii, GameCube, Xbox 360 and every version of PlayStation to date. My most played games are Team Fortress Classic, Championship Manager, early COD titles (don't mention Black Ops or MW3!) as well as almost all of the Gran Turismo and GTA series'.