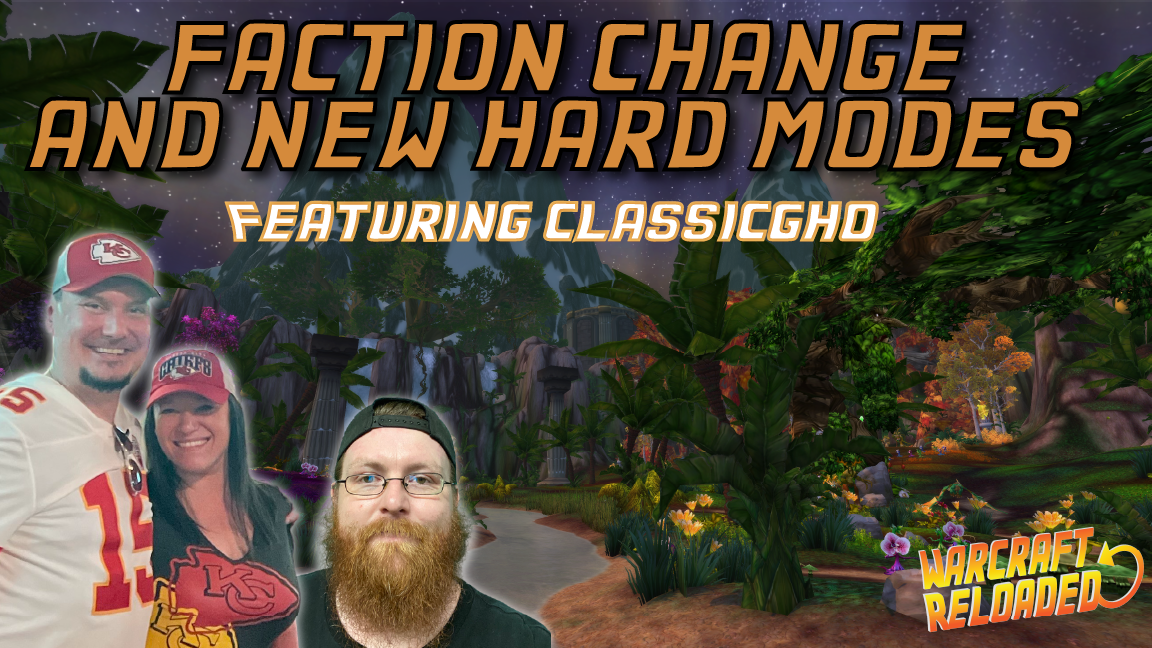 Warcraft Reloaded #139
Casually Progressing feat ClassicGho & TheYipShow
Bob chats with ClassicGho about the news in Ulduar and Mel and Yip join to discuss raid progression.
We start off the episode discussing what we have been doing in Classic WOW lately. Heroics, achievements, the holiday event and more.
In the news we discuss hot fixes to the daily quest timer, emblem exchange, and retribution paladins. We close out the news talking about faction change being announced and what impact it might have on the community.
Back by popular demand, Yip joins the discussion to talk about Varg progression through Ulduar hard modes. We talked 10 and 25 man hard modes. One of the 10 man groups made it to Algalon and got an hour of progression!
Time Stamps
0:00:00 – Intro
0:13:20 – What have we been doing lately in Wrath of the Lich King Classic
0:30:48 – News
WotLK Classic Hotfixes – Daily Quest Timer, Emblem Exchange, Retribution Paladins
https://www.wowhead.com/wotlk/news/wotlk-classic-hotfixes-daily-quest-timer-emblem-exchange-retribution-paladins-331348
Faction Change Bundle Discount Until February 27 – WotLK Classic
https://www.wowhead.com/wotlk/news/faction-change-bundle-discount-until-february-27-wotlk-classic-331358
0:52:10 – Raid progression with TheYipShow
Please consider supporting the show – https://www.patreon.com/warcraftreloaded
Another way to help the show is using coupon code "reloaded" when purchasing guides from Rested XP – https://warcraftreloaded.com/restedxp
Call in voicemail – ?(816) 866-1066
Online Voicemail – https://www.speakpipe.com/WarcraftReloaded
Follow us on Twitter – https://twitter.com/WCReloaded
Email us at – WCRPodcast@gmail.com
Catch LIVE shows at – https://www.twitch.tv/blazzinbob
Follow the hosts:
BlazzinBob – https://twitter.com/Blazzin_Bob – https://www.twitch.tv/blazzinbob
Melarina – https://twitter.com/MelOverwatch
Hosts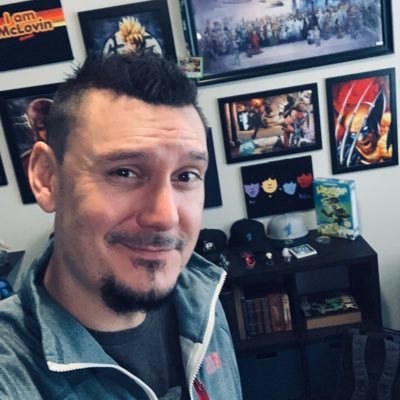 IT System Engineer by day, avid gamer by night! Bob has been gaming his entire life and first started standing on a chair playing the arcade version of Super Mario Bros. Now he plays all kinds of games but focuses mainly on Overwatch.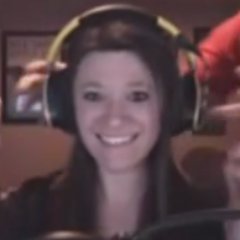 Mel loves playing video games during her free time. She didn't grow up as a gamer but quickly fell in love with it when she started. She mainly plays Classis World of Warcraft, Overwatch, and Hearthstone.