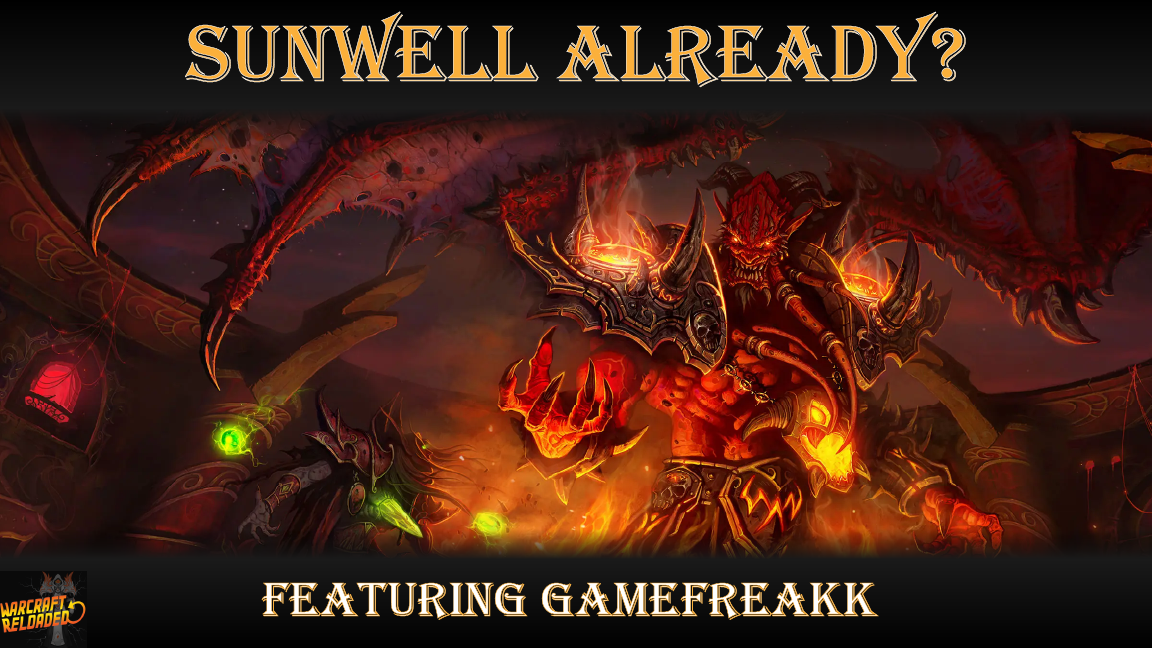 Warcraft Reloaded #92
Sunwell Already? feat Gamefreakk
Covering the weekly news about WoW Classic and TBC Classic.
This week Game_Phreakk joins the crew to talk about Sunwell, GDKPs, the most recent Blizzard survey and more.
Time Stamps
0:00:00 – Intro
0:04:10 – What have we been doing lately in Classic WoW / Classic TBC
0:43:50 – Varg raid progress
Last Shammy standing – https://clips.twitch.tv/GloriousBoxyMangetoutTakeNRG-15s7afCKFg1iGRq0
1:21:00 – Wrath of the Lich King Classic Survey – Level Boosts, Mounts, Pets, and Toys
https://tbc.wowhead.com/news/wrath-of-the-lich-king-classic-survey-level-boosts-mounts-pets-and-toys-326656
2:05:25 – Burning Crusade Classic 2.5.4 PTR is Open – Sunwell Raid and Isle of Quel'danas
https://tbc.wowhead.com/news/burning-crusade-classic-2-5-4-ptr-is-open-sunwell-raid-and-isle-of-quel-danas-326702
2:23:40 – Season of Mastery Patch 1.14.3 Development Notes Update April 8th
https://classic.wowhead.com/news/season-of-mastery-patch-1-14-3-development-notes-update-april-8th-326640
2:25:20 – Addon of the Week – Angry Assignments
https://www.curseforge.com/wow/addons/angry-assignments
2:26:30 – Closing
GamePhreakk's stream – https://www.twitch.tv/game_phreakk
Prenupzz stream – https://www.twitch.tv/prenupzz
Hosts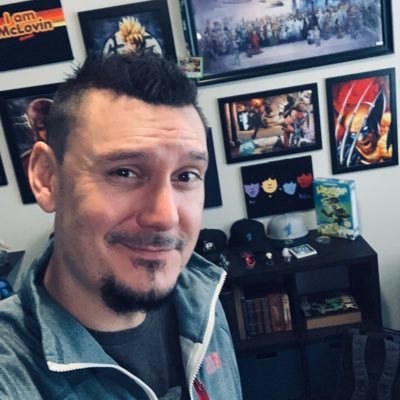 IT System Engineer by day, avid gamer by night! Bob has been gaming his entire life and first started standing on a chair playing the arcade version of Super Mario Bros. Now he plays all kinds of games but focuses mainly on Overwatch.
Ryan has been playing games all his life. He\\\'s a Blizzard fanatic from Diablo 2 and Brood War to Overwatch and WoW. He loves RPGs, FPS, platformers, and rogue-likes.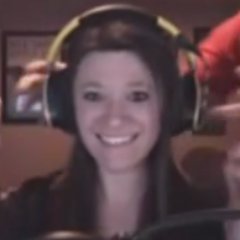 Mel loves playing video games during her free time. She didn't grow up as a gamer but quickly fell in love with it when she started. She mainly plays Classis World of Warcraft, Overwatch, and Hearthstone.