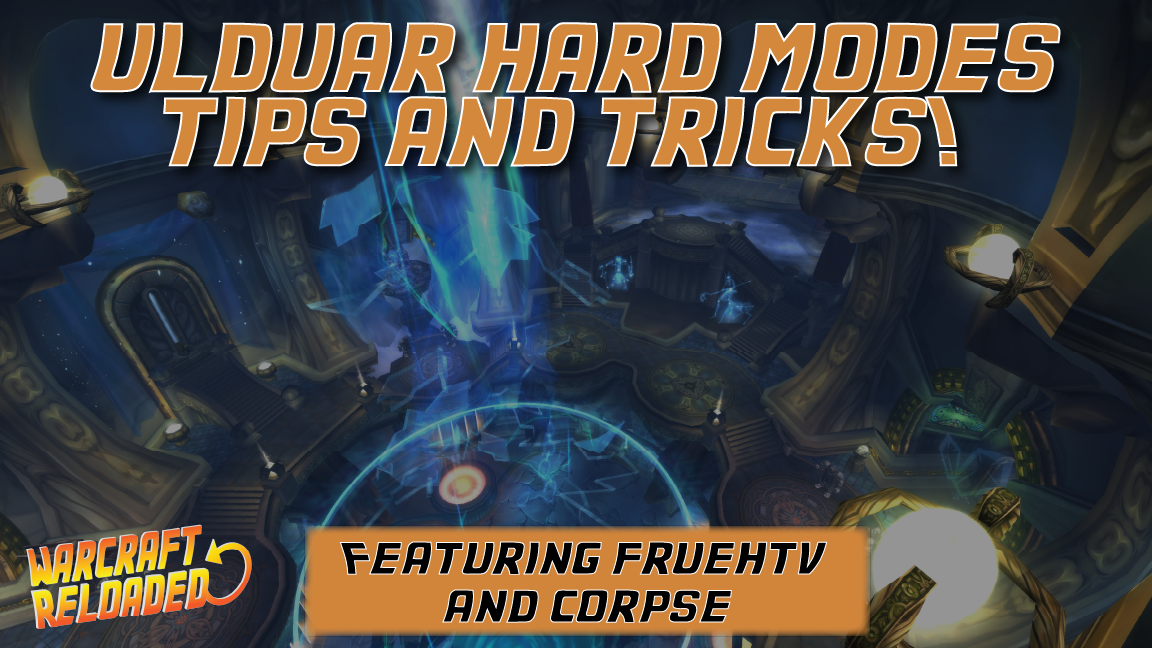 Warcraft Reloaded #142
Ulduar Hardmode Tips & Tricks feat FruehTV & Corpse
Bob is joined by FruehTV & Corpse to discuss helpful tips and tricks to defeating various bosses on hard mode in Ulduar.
We start off the episode hearing from the community with a couple voicemails. It sparks some great conversation around recruiting in Wrath Classic. The group discusses social media, general chat, and setting clear expectations.
In the news we cover some of the recent hotfixes, including NA vs. OCE arena matches, the WoW woken and character boost available in the Taiwan shop, and free character transfers for Benediction and Faerlina.
We close out the show discussing tips and tricks for hard mode bosses in Ulduar. We cover general topics such as improving communication, managing classes, the importance of stacking buffs to make boss fights easier, the importance of having a full roster of DPS, and how to make life easier for the group. We deep dive into specific boss hard modes such as XT-002 Deconstructor, Freya, Iron Council, Mimiron, and Algalon, reviewing different tips on positioning, raid composition, survivability, healing and tanking.
Time Stamps
0:00:00 – Intro
0:05:00 – Listener Voicemails
0:19:50 – What have we been doing lately in Wrath of the Lich King Classic
0:42:08 – Varg Hardmode Progression with Yip
1:24:34 – In the news this week
WotLK Classic Hotfixes – NA vs OCE Arena Matches
https://www.wowhead.com/wotlk/news/wotlk-classic-hotfixes-na-vs-oce-arena-matches-331613
WoW Token and Character Boost in Taiwan Shop – WotLK Classic
https://www.wowhead.com/wotlk/news/wow-token-and-character-boost-in-taiwan-shop-wotlk-classic-331634
Free Character Transfers for Benediction and Faerlina – WotLK Classic
https://www.wowhead.com/wotlk/news/free-character-transfers-for-benediction-and-faerlina-wotlk-classic-331650
1:47:43 – Ulduar Hardmode Tips and Tricks
Please consider supporting the show – https://www.patreon.com/warcraftreloaded
Another way to help the show is using coupon code "reloaded" when purchasing guides from Rested XP – https://warcraftreloaded.com/restedxp
Call in voicemail – ?(816) 866-1066
Online Voicemail – https://www.speakpipe.com/WarcraftReloaded
Follow us on Twitter – https://twitter.com/WCReloaded
Email us at – WCRPodcast@gmail.com
Catch LIVE shows at – https://www.twitch.tv/blazzinbob
Follow the hosts:
BlazzinBob – https://twitter.com/Blazzin_Bob – https://www.twitch.tv/blazzinbob
Melarina – https://twitter.com/MelOverwatch
Hosts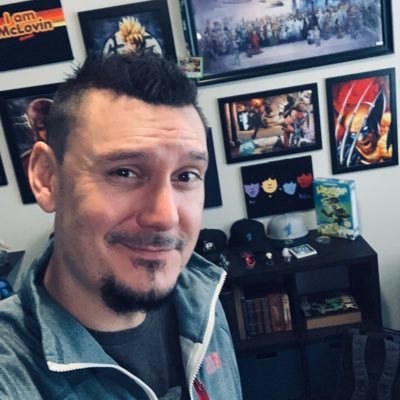 IT System Engineer by day, avid gamer by night! Bob has been gaming his entire life and first started standing on a chair playing the arcade version of Super Mario Bros. Now he plays all kinds of games but focuses mainly on Overwatch.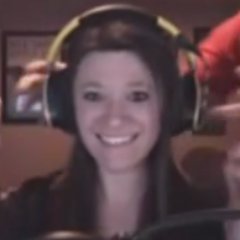 Mel loves playing video games during her free time. She didn't grow up as a gamer but quickly fell in love with it when she started. She mainly plays Classis World of Warcraft, Overwatch, and Hearthstone.