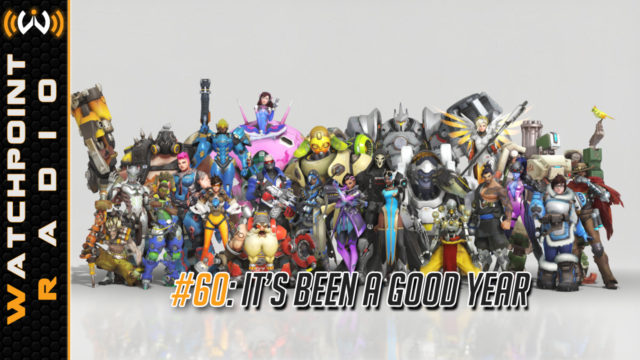 Watchpoint Radio #60: It's Been a Good Year
The Overwatch Anniversary is officially over, and now it's time to move forward with Year 2 of Overwatch. Before that, however, we take a look back over the last year of Overwatch. Big changes, events, animated shorts, new characters, Overwatch League, and more. We also talk about what we'd like to see in the upcoming Year of Overwatch.
We get into some changes that we should be coming up soon. Tweaks are being made to Mystery Hero, and leavers will start to get perma-banned if their behavior continues. Additionally, Reinhardts hammer is finally getting fixed, just as we find out that Mercy has some bugs of her own. The #1 DPS in Overwatch has been banned for throwing, and Jaa has some important information about when you can leave a competitive match. This episode is a long one because it turns out that when you cover an entire year of an active game, it can take a while.