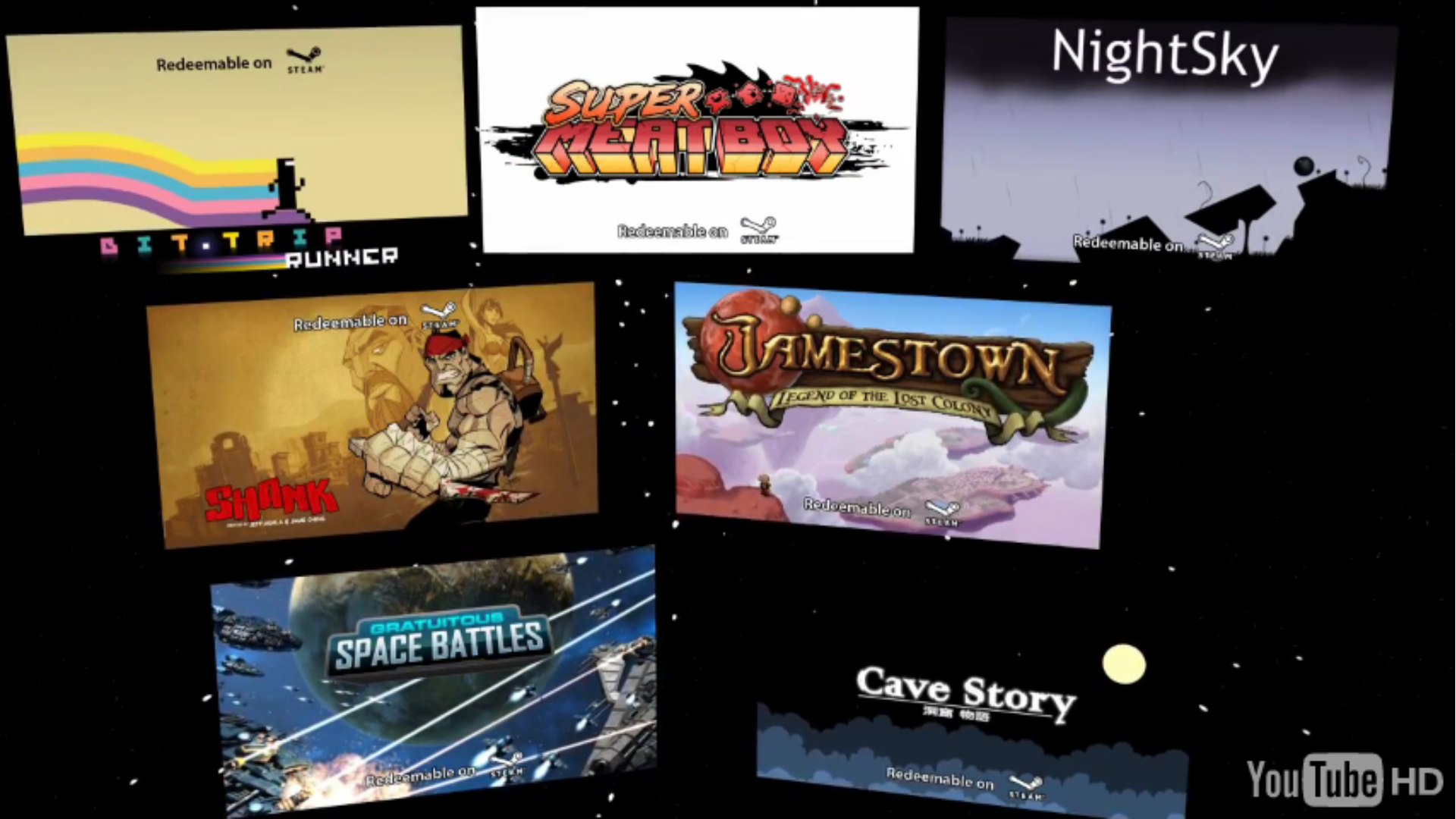 All this and more can be yours!
So, our last contest didn't work out so well. Maybe the goal was a bit much (although the prize was worth it), but it's hard to say for sure. Our Executive Editor, Jarret, seems to think things didn't work out because our readers thought he was bullshitting.
Well, Jarret wants you all to know he's no bullshitter. Despite not hitting the goal, he bought the codes anyway. So we're going back to the drawing board. These rules may be familiar, but if it's not broken, don't fix it.
Without further ado:
1. Follow MashThoseButtons (@mtbsite) on Twitter
2. Tweet: I just entered to win 1 of 4 copies of The Humble Indie Bundle 4! Just follow @mtbsite and RT to enter! http://4mash.com/1ue #TheReHumbling
The contest starts the moment this post goes live, and it will run until January 6th, 2012 at 5 p.m. EST. The Humble Indie Bundle 4 is also no longer live, so this may be your last chance to get all these games without having to purchase them separately. Go ahead, get tweeting!
And in case you were curious, since the bundles were bought at $25 a piece, this is what you'll be getting if you win:
The Humble Indie Bundle 4
Shank
NightSky HD
Super Meat Boy
Bit.Trip Runner
Jamestown
Cave Story+
Gratuitous Space Battles
And all soundtracks for the games
Also included is the "Bundle in a Bundle" (aka The Humble Bundle 3):
Cogs
VVVVVV
Hammerfight
And Yet It Moves
Crayon Physics Deluxe