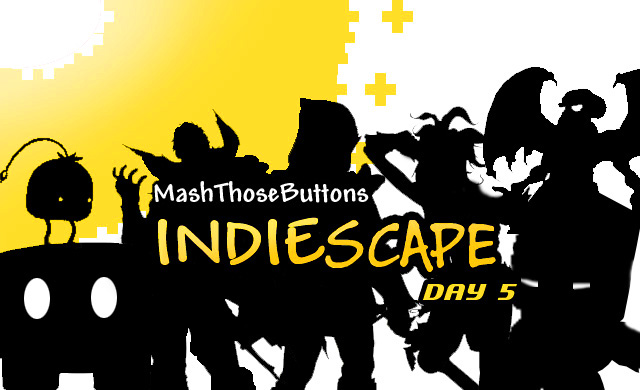 The final day of INDIESCAPE is here and we've uncovered five more stand-out titles from the vast planes of the indie world, and wrapped them up in one nice neat little package for you. You can thank us later. We said we would find 25 Xbox Live Indie Games that DON'T suck and, with 20 down, we bring you our Final Five. See? They really do exist.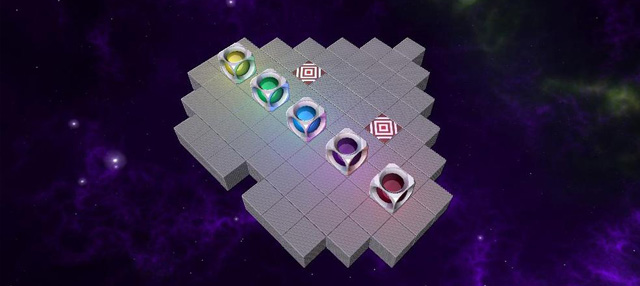 Puzzle games these days come in many shapes and sizes. From classics like Tetris to new hybrid titles like Puzzle Quest, puzzle games, in general, are truly a world of their own. Now, if "mind-bending" is more your style when it comes to puzzle games, Blockt by Moltensoft will be right up your alley.
The player must attempt to move one "starter" block around the environment and link it with all other blocks. Once linked, the player will have to navigate the traps and pitfalls of the level in order to reach the goal block. While there is a short tutorial on the basic concepts of the game, this one will definitely challenge your wits very quickly. Blockt is definitely aimed more at hardcore puzzle fans, but anyone looking for something truly challenging will want to give this one a try.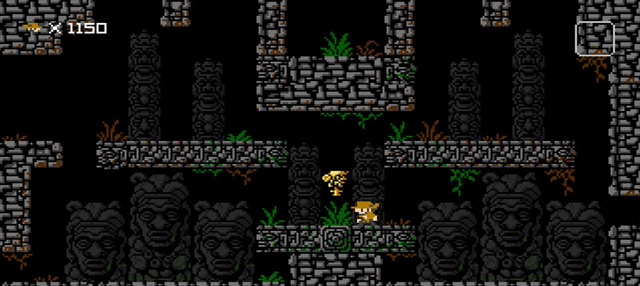 Speaking of hardcore, very few games can even attempt to take the crown from Aban Hawkins & the 1000 Spikes by 8bits Fanatics. This 8-bit style platformer is brutally hard, the "Dark Souls" of platforming one might say. The player is given 1000 lives at the beginning of the game and they must make them last.
1000 lives is a lot, but this is Aban Hawkins & the 1000 Spikes. There are no "1ups" here, no friendly Yoshis to help you on your way, just thousands of deadly traps and nightmarish challenges that wait to kill your character. While the difficulty is incredibly high, this is an amazingly well-crafted platformer of superior quality. Definitely worth a look for platformer fans looking for a true challenge.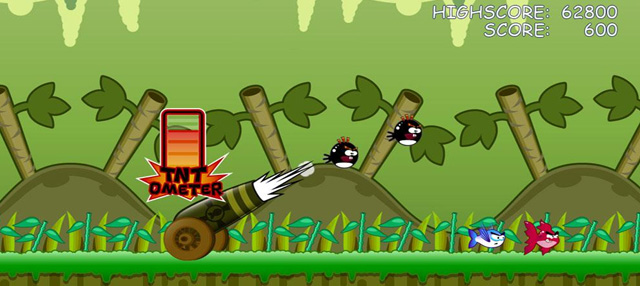 So crazy difficult and nerve-wrecking gameplay isn't your thing? Just want something to relax and have fun with? Then check out Fish Craft by Frozensoft. Based off of the concept set forth by Angry Birds, this one has you launching crazed fish from a large cannon to wreak havoc upon their feline enemies once and for all. But this one doesn't just mimmic the concept, it vastly improves it.
The fish can not only be fired as fast as you would like, which is a welcome addition for any Angry Birds fans out there I'm sure, but the accuracy in aiming is much better. Simple controls, loads of different types of fish to launch, numerous levels, and pure physics fun makes this one a truly enjoyable title for anyone If you're into physics puzzles or you're already addicted to Angry Birds, then Fish Craft truly is a must play title.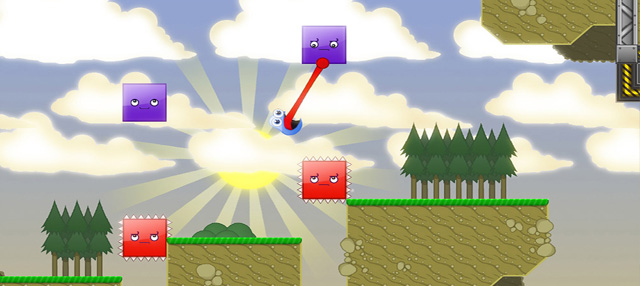 Every now and then, certain games in the indie world stumble upon something truly interesting. Done in the vein of Super Meat Boy, GrappleBoy by Ianthraxx is a platform physics swinging adventure. On your quest to reach the video store before it closes, the challenges will get increasingly harder and GrappleBoy will undoubtedly have you dying in many different colorful ways; usually involving spikes. The art style is colorful and professional in quality and the audio is fun and keeps the game's pace moving nicely. If you're ready for a challenge grab a copy of GrappleBoy from your friendly Xbox Indie gaming menu.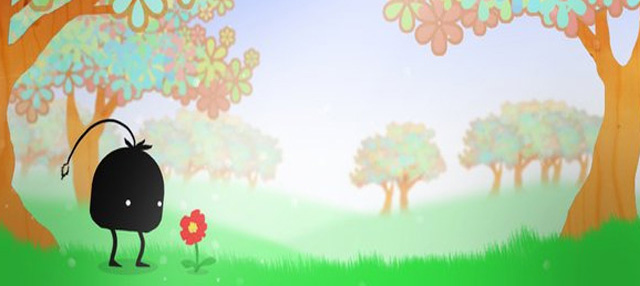 It's very rare when you find a game like Kaleidoscope by Morsel. The idea is simple but the execution is amazing. Your purpose as the lovable character Tint, is to bring color back to his world. Essentially, by collecting pigments and colors from each area the player will watch as the color slowly seeps back into the levels as they play. The animations are beautiful and the world has a truly unique and original feel to it. With mounds of collectibles and even in-game achievements, Kaleidoscope is absolutely worth playing for gamers of all kinds.
Now, before you say, "But what about such-and-such a game? It doesn't suck." I will remind you that these are just a small selection of titles in the Xbox Live Indie Games line-up and would implore you to check them out for yourselves and support the hard-working developers behind your favorite ones. The Indie market on Xbox Live doesn't get nearly the support or attention it deserves on the system, and if developers are to continue working hard on the games that are truly worth your time, they need your support to do so.
And so, that wraps up the very first INDIESCAPE here on Mash Those Buttons and we hope we have enlightened you a bit and you've seen a few games here that have sparked your interest. The developers shown in our series have put days, weeks, and months of hard work into their games and there are many other amazing developers popping up each day. So remember, there's at least 25 games here worth checking out and many, many, more just waiting for you to pick them up online. Have fun.
(THE INDIESCAPE LINE-UP)
Twin Blades: Press Start Studios
Lumi: Kydos Studio
Sequence: Iridium Studios
Blocks That Matter: Swing Swing Submarine
TEC 3001: Phoenix Game Studio
Urban Space Squirrels: DTA Entertainment
Soul Caster I & II: Magical Time Bean
Wizorb: Ninja Senki
Cthulhu Saves the World: Zeboyd Games
Monsters(Probably)Stole My Princess: MediaTonic
Protect me Knight: Ancient
Brilliant-Blue-G: Chester
Kobold's Quest: SFG
Ninja War: Stolen Scrolls: Belcro
Astroman: Starquail Games
Doom & Destiny: Benjamin Ficus Productions and Heartbit Interactive
Epic Dungeon: Eyehook Games
Inferno: Radian Games
Pixel!: Arkedo and Pastagames
Starzzle: Bionic Thumbs
Blockt: Moltensoft
Aban Hawkins & the 1000 Spikes: 8bits fanatics
Fish Craft: Frozensoft
GrappleBoy: Ianthraxx
Kaleidoscope: Morsel
[Images via respective developers]